Sana Khaan reveals the motive behind exposing Melvin Louis
In a recent interview, Bigg Boss fame Sana Khaan opened up the main motive of exposing her ex-boyfriend Melvin Louis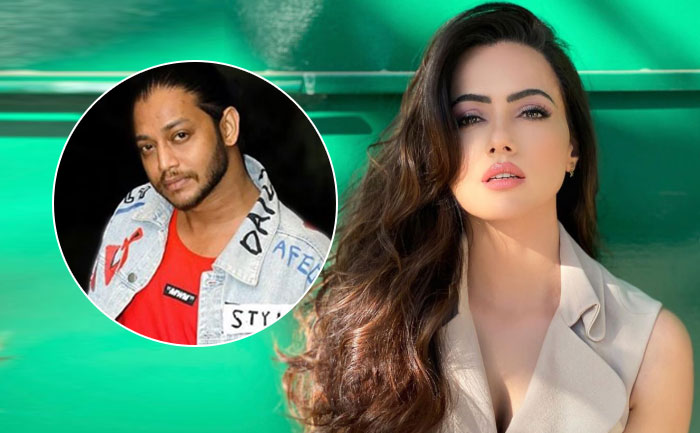 Sana Khaan has been grabbing the headlines ever since she announced her breakup with her beau and choreographer Melvin Louis and also accused him of cheating on her with multiple girls. Now, the former Bigg Boss contestant has revealed the main reason behind exposing her ex-boyfriend, Melvin Louis.
In an exclusive conversation with Bollywood Bubble, Sanaa Khaan has said that her aim to expose Melvin Louis was to create awareness among girls and save them from going into depression and anxiety.
Talking to Bollywood Bubble Sana Khaan said, "My main motive was to create awareness among girls specially the underage girls and save them so that they don't go into depression and anxiety. Because I know what it is. I was on sleeping pills for a month and even after taking pills, I was sleeping for only two hours. My mental and physical health went for a toss because it was not only about cheating. There were so many things involved. I am saving girls not only from Melvin but from men like him. I want people to know the drill and want to give them a breakdown and all these are red flags so that they won't be fooled."
Sana Khaan also said that she can't change boys she can make the girls stronger and push them to raise their voice and avoid taking extreme steps for a guy.
"I can't change boys but I can make the girls stronger. I can push them to come out and talk and not to commit suicide for a guy. Don't lose hope on love and be strong. When I was bringing this out, I didn't know I would be an inspiration for other girls. I had to face a lot of embarrassment because of all this as we were supposed to get married. People who have gone through this kind of situation will understand," said Sana.
Sana also spoke on Melvin's family who encouraged him and didn't improve him for his mistakes. When Sana spoke to his mom about this while she was crying, she said, "Yah sab toh chalta hain."
'The Jai Ho' actress also spoke about the audio clip of the verbal war between Melvin and her that he shared on his Instagram which is now deleted. She said, "He recorded very smartly because after he raised his hand on me, I told him that I will tell people who he really is. He recorded the conversation making me repeat things behind him."
Speaking about the video posted with the hashtag #BulatiHaiMagarJaaneKaNahi, she said that he has objectified women.