Sana Khaan confirms breakup with Melvin Louis and accuses him of cheating
Ex-Bigg Boss 6 contestant Sana Khaan has finally opened up on her breakup with choreographer Melvin Louis; Read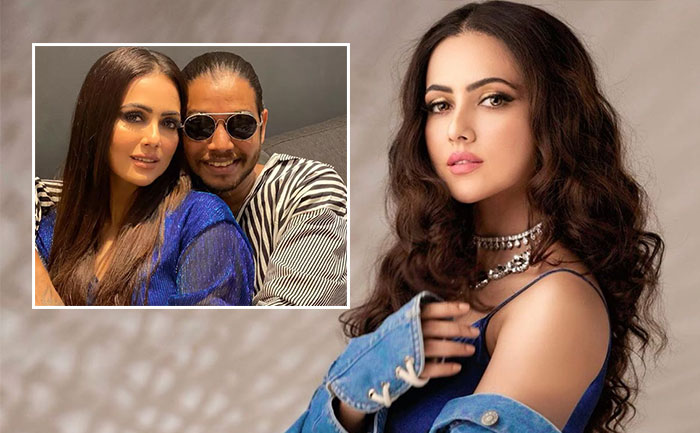 Ex-Bigg Boss contestant Sana Khaan is once again in news. The beauty who has been in a relationship with choreographer Melvin Louis has called it quits and accused the choreographer of cheating.
In a conversation with the Times of India, 'Bigg Boss 6' contestant, Sana revealed the reason behind the breakup. "I broke up with Melvin because he was cheating on me. I had loved him with all my heart and was committed to him. What I got in return has disturbed and shaken me. I have developed anxiety issues and am dealing with depression ever since," she said.
Further, she explained how she found out he was cheating, "A few days ago, I felt that he was up to something. Since I had my doubts, I took his mobile phone, which he snatched back from me and started deleting messages. That's when I realized that whatever people told me about him was true, and I ended the relationship. In fact, I have come to know that he has already moved on with somebody else. I know who the girl is, but it's not right on my part to reveal her name." she said.
The Jai Ho actress spoke about her toxic relation and said, "I was unwell, but he was barely concerned. I would go around hiding my face with my hair, but he was never by my side. I am happy that God has saved me from this toxic relationship," she quoted as saying to TOI.
Sana continued, "I may have walked out of the relationship physically, but mentally and emotionally, I am still in it. I wanted to marry him. I don't think I can trust any man now."
On the work front, Sana gained popularity as a contestant in 'Bigg Boss 6' and on the Bollywood front, she appeared in films like 'Jai Ho', 'Wajah Tum Ho', and 'Toilet: Ek Prem Katha' and will next be seen in 'Tom, Dick and Harry 2'.