Sarileru Neekevvaru Trailer: Mahesh Babu & Rashmika Mandana starrer is a family entertainer
Sarileru Neekevvaru trailer: Mahesh Babu and Rashmika Mandaa starrer promises to be a mass entertainer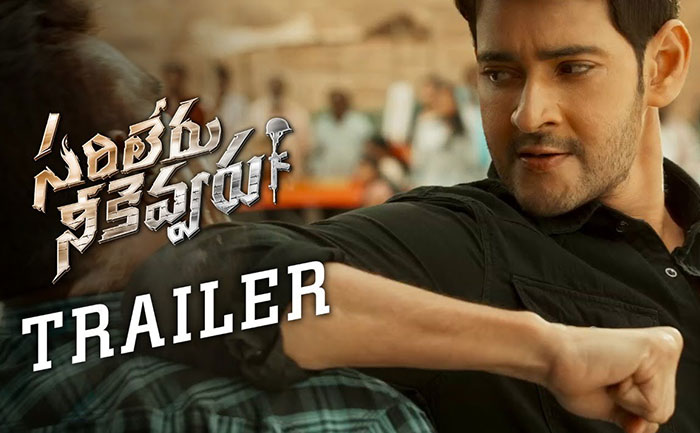 South superstar Mahesh Babu is back with a treat for his fans. The Telugu star has unveiled the trailer of his most anticipated film 'Sarileru Neekevvaru'. The two and a half minute trailer promises a quintessential festival entertainer that is replete with action, comedy, romance, and drama too.
Watch the intense trailer featuring Mahesh Babu and Rashika Mandana here:
The trailer opens with Rashmika Mandanna praying to God in hope of finding a cute, sweet and handsome boy. The Next show has Mahesh babu who is playing the role of an army officer meeting Rashmika and what follows is some fun banter between the two.
The trailer also showcases the face-off between Mahesh Babu and antagonist Prakash Raj. Vijayshanti makes a powerful entrance. She is seen locking horns with Prakash Raj. The film marks Vijayashanti's return to acting after 13 years.
Directed by Anil Ravipudi, Sarileru Neekevvaru is all about an army officer who comes to his hometown and takes on the antagonist.
The film, which has been produced on a staggering budget, is gearing up for wide release on January 12.
Also Read: Sarileru Neekevvaru romantic single 'He's So Cute' out