Scoob! Trailer: Watch out for the original story of Scooby Doo
Here is the upcoming animated comedy film Scoob! Trailer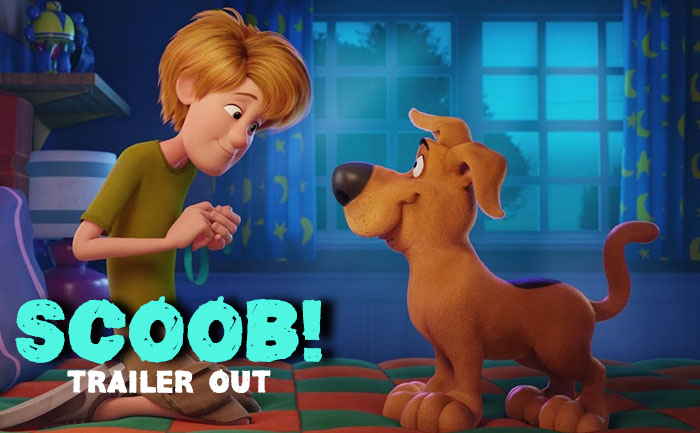 A new trailer of the film titled Scoob! has released. After so many years a new movie is slated to hit theaters that will reminisce you about the hit scooby-doo franchise. It will make you remind of your childhood days back in the day when Scooby Doo and their central characters aired daily.
Apparently, a new trailer has been out of the film titled Scoob! It is a 3D computer- animated adventure comedy film and in the trailer Shaggy and Scoob meet each other for the first time in the new trailer which has been released by Warner Bros. Check out the trailer.
Meanwhile, the film of the trailer showcases aliens, ghosts making a team for causing ruckus all over. However, by the look of the trailer it is not crystal clear if the film is going to show some extraterrestrials into picture or not and if they will be a part of the film. That is something remain to be seen. Many popular Hollywood actors have lent their voices for the animated film. The likes of which are Zac Efron, Will Forte, Amanda Seyfried and as well as Gina Rodriguez.
Directed by Tony Cervone, the animated adventure comedy film will be his big-screen debut. Also, Tony is an Annie Award nominee for the feature titled "Space Jam" and two-time Emmy nominee for his work called 'Duck Dodgers'. The Screenplay is written by Matt Lieberman and Kelly Fremon Craig.The film Scoob! is all set to hit theaters on May 15, 2020.
Also Read: Selena Gomez Opens Up On Body Shaming For Weight Gain Post Lupus