Search 'Idiot' in Google, find US President Donald Trump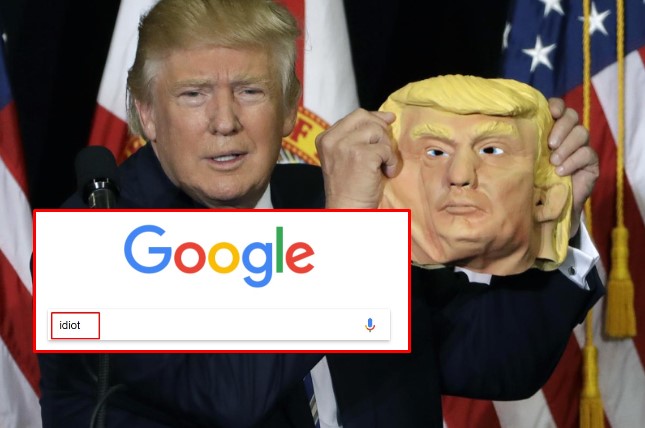 After trending Green Day's "American Idiot" while Donald Trump visited UK, British protesters have used Google's loopholes to make Donald Trump image appear when Google image searches for 'idiot'.
Trump's critics are now trying to continue this trend by publishing articles and images of him alongside the word "idiot."
This tactic is also called "Google bombing."
Also Read: Raj Thackeray: Modi, Fadnavis won by manipulating EVMs in 2014
Google closely guards its search algorithm, but the protesters' current efforts seem to be working.
Protesters are publishing articles on their own platforms which associate the word "idiot" with Trump's photos, as well as sharing and uploading articles which do the same.
The end effect of this, is that the association inside Google's algorithm became stronger, which in turn produces photos of Trump when people type the word "idiot." This glitch in algorithm is still not fixed by Google.
The phenomenon started organically with coverage of a campaign in UK to get the Green Day song "American Idiot" to the top spot on UK charts in time for Trump's four-day visit to Britain last week.
Many English articles about the campaign published last week had included the word "American Idiot" in their headlines and featured images of Trump, which in turn strengthened the link between the image and the keyword.
Since then, activists have been trying to prolong the trend by manipulating Google's algorithm so that photos of Trump remain on the image search results for "idiot," The Guardian reported.
People have also been uploading posts containing a photo of him and the word "idiot" on Reddit, The Guardian said.