Section 375 Trailer: Akshaye Khanna & Richa Chadha courtroom drama is intriguing
Section 375 Trailer: The intriguing courtroom drama has Akshaye Khanna and Richa Chadha battling it out as lawyers in a rape case.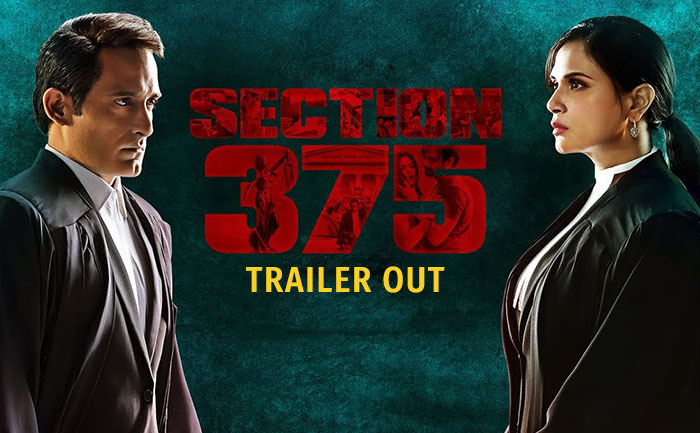 Actors Akshaye Khanna and Richa Chaddha have come together for an intense courtroom drama 'Article 375'. The courtroom drama focuses on Section 375 of the Indian Penal Code which deals with rape. The makers have unveiled the trailer of the film and it is truly worth the wait. The trailer looks gripping as Akshaye and Richa battle it out in the court as lawyers of a rape case.
Watch the trailer of Article 375 here:
The trailer showcases Akshaye Khanna playing the role of a defence lawyer to a film director(Rahul Bhatt) convicted of rape. Richa Chaddha on her part plays a public prosecutor whose aim is to get justice for rape survivor(Meera Chopra). Will Meera get justice? and many other questions will be answered in Article 375.
The movie is produced by Bhushan Kumar, Krishan Kumar, Kumar Mangat Pathak and Abhishek Pathak. It is co-produced by Aditya Choksi and Sanjeev Choksi.
'Section 375' is now slated to release on 13 September.
Also Read: Kargil Vijay Diwas 2019: These 5 Bollywood War Movies Are A Must Watch