Sedition case: Dukhtaran-e-Milat chief Asiya Andrabi taken into NIA custody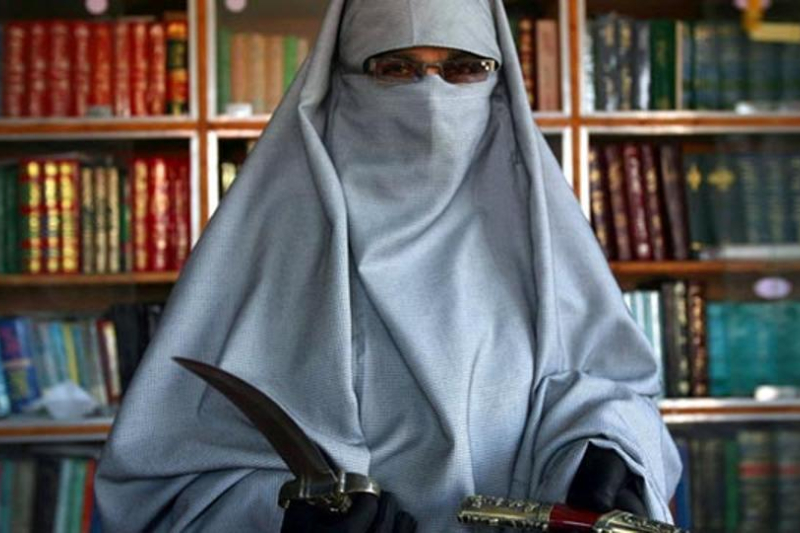 The NIA has been granted a 10-day custody of jailed separatist leader Asiya Andrabi and her two associates by a Delhi Court, allegedly for "actively" running a "terrorist" organisation Dukhtaran-E-Millat proscribed under the first schedule to the Unlawful Activities Prevention Act. The NIA informed the court that the accused are using various platforms to spread "insurrectionary imputations and hateful speeches" that endanger integrity, security and sovereignty of India.
According to the FIR, the "central government has received information that one Asiya Andrabi and her associates namely Sofi Fehmeeda and Nahida Nasreen are actively running a terrorist organization named as 'Dukhtaran-E-Millat' (DEM) which is proscribed under the First Schedule to the UAPA".
"They are using various media platforms to spread insurrectionary imputations and hateful speeches that endanger the integrity, security and sovereignty of India. DEM through Aasiya Andrabi openly advocates secession of Jammu and Kashmir from the Union of India and has also called for Jihad and use of violence against India," the FIR alleged.
Also Read:Supreme court to hear petition against criminalized homosexuality (Section 377)
NIA had registered a case against all three accused for sedition, criminal conspiracy and under UAPA in April. NIA informed the court that during an investigation they collected several incriminating videos, photos and documents in which the accused persons "implicitly and explicitly" propagate secession of J&K from India besides spreading "hatred and ill-will" between different communities on the basis of religion.
According to the remand application, NIA analysed several numbers used by the members of Dukhtaran-e-Millat. "During analysis of these numbers, it was found that they were in regular contact with associates who are in Pakistan and involved in anti-India activities. The accused persons named in the FIR had made several calls with terrorists and over ground worker active in Kashmir Valley. "
NIA said that activity has so far revealed that Asiya Andrabi, Sofi Fehmeeda and Nahida Nasreen were found in conspiracy and acts to severely destabilise the Sovereignty and Integrity of India. "By their activities on cyberspace they are running a concerted campaign to solicit support of Pakistani establishment which inter-alia includes arranging support from terrorist entities from Pakistan," stated the remand application.
The lawyers, who were associated with the case, were allowed inside the courtroom and they briefed the waiting media about the court proceedings. The case was registered against the three women in April this year.
Andrabi, who was in a prison in Srinagar after the Jammu and Kashmir High Court cancelled her bail last month, was brought here from Kashmir along with her associates. The NIA, on directions of the Union Home Ministry, registered a case against them as well as the organisation, which is banned under the Unlawful Activities (Prevention) Act, 1967, in April this year.