Selena Gomez Wants To Rollerblade Dance On "I Wanna Be Your Lover"
Selena Gomez teases fans on rollerblade dancing on one of Prince's hit song.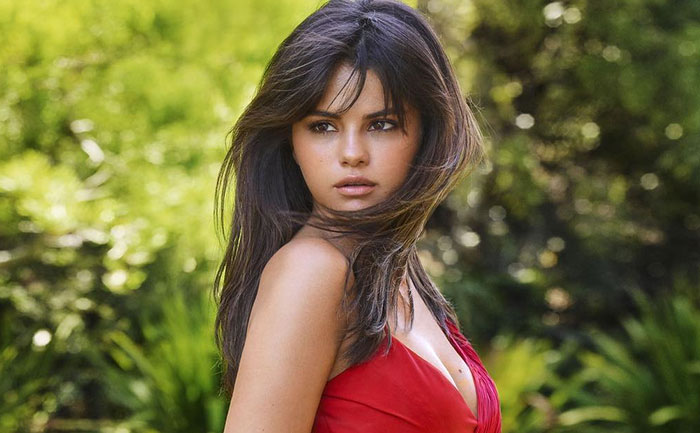 A few days ago, Selena Gomez announced that she is taking a break from social media to focus on herself. Recently, the singer could not resist sharing a post of her enjoying a night out with friends. The 27-year-old singer took to Instagram and teased her fans by going back to 1980s.
In this post, Selena can be seen wearing a pair of ripped, knee-length denim shorts and a red, floral blouse. She gave the outfit the retro twist by tying up the ends of the shirt into a knot around the waist, letting her flaunt some skin. On top of it, she wore dark lipstick and white socks.
It looked like Selena was in the mood for dancing. She demanded Prince's hit song 'I Wanna Be Your Lover' to be played as she posed seated on the floor of the arena. The disco ball shined above his head. She shared two pictures on her Instagram. In one, she was seen flaunting her OOTD and in the other, she was seen posing with her friends.
Selena celebrated her 27th birthday in Italy with her family and friends. She posted her picture and expressed her love for her fans.
She was seen enjoying her time in Italy. According to a report in People, Selena was accompanied by her grandparents to her vacation. Selena celebrated her birthday in Rome and Capri.
Back in January, a source explained to E! why Gomez had decided to avoid posting too much personal content. "She isn't going to be posting much on social because she is more aware of how social takes a toll on her mental health, but she will be updating her fans once in a while," the source said.
On the work front, Selena is working on some music and also planning to start her own Beauty Line.
Also Read: Selena Gomez Jokes About Getting Married To This Actor