Serena Williams fined $17000 for her actions during US Open final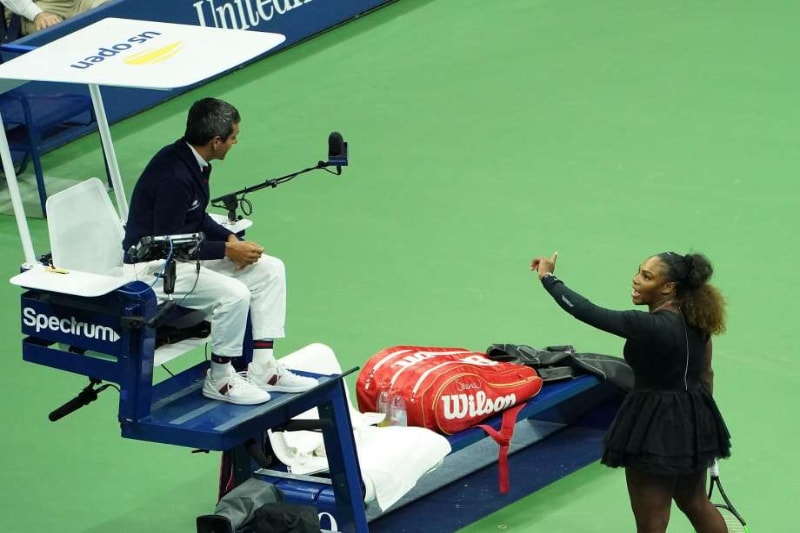 US Open final Serena Williams has been handed a fine of $17,000 for three code violations during her summit clash against Naomi Osaka on Saturday. A fine of $10,000 has been slapped on her by the tournament's referee office for her "verbal abuse" directed towards chair umpire Carlos Ramos.
For being warned of her coaching, Serena would have to pay $ 4,000 and an additional fine of $ 3,000 has been placed because she broke her racket. She would pay her fines from the prize money of $ 1.85 million which she received as prize money for being the runner-up as she lost 6-2, 6-4 to Naomi Osaka in Saturday's final.
"Verbal Abuse" under Article P Section III is defined as "a statement about an official, opponent, sponsor, spectator or other person that implies dishonesty or is derogatory, insulting or otherwise abusive."
Each violation of this section would result in the player being slapped with a fine of $20,000.
Also coaching (any communication between a player and a coach visible or audible, would be taken as coaching) and abuse of equipment like the racket have separate categories of fine.
In the highly dramatic final, the 23-time Grand Slam champion Serena was said to have received guidance from her coach Patrick Mouratoglu, who later accepted that he made gestures to her.
She was handed a fine for breaking her racket before being fined for verbal abuse seven games into the second set when she called Ramos a "thief" and "a cheat".