Shakib Al-Hasan fears his infected finger might not be 100% again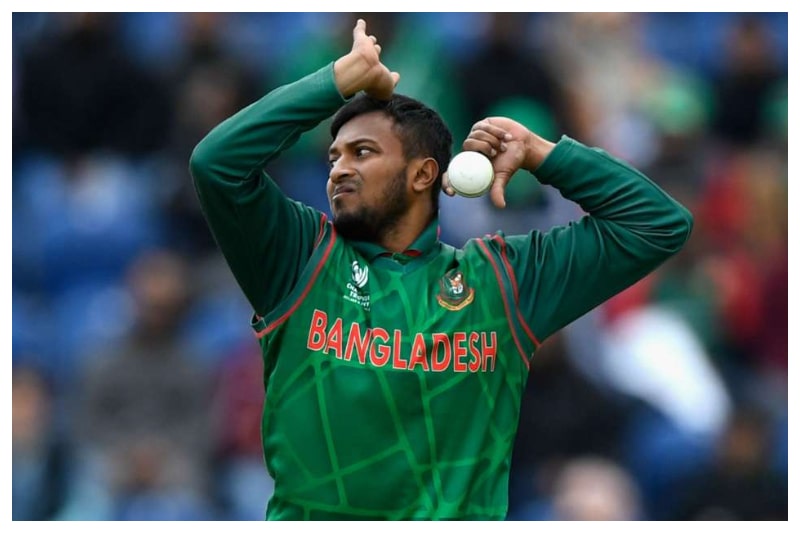 Bangladesh all-rounder Shakib Al-Hasan said that his injured finger might not heal completely after he had it operated on recently. He is scheduled for a second surgery in Australia.
The veteran all-rounder had an emergency finger surgery in Dhaka following his withdrawal from the Asia Cup after he had a bacterial infection on the finger.
"The biggest threat is the infection because until the infection is cleared totally, surgeons will not do anything with it because if they work on it, with any kind of infection around the finger, there is a possibility that it can travel into the bones and if that is the case then the whole hand will be spoiled," the all-rounder said, as quoted by Cricbuzz.
Fearing that the finger wouldn't ever have a full recovery, Shakib while interacting with reporters at the airport, said, "The finger won't be same like before [after surgery] because the fractured bone is soft in nature and it cannot be fixed at any point in future.
"It might not get healed totally but the surgery is expected to be done in such a manner so that my hand can take the pressure of playing cricket – like it will help me to hold the bat properly and continue my cricket career," he added.
Bangladesh Cricket Board's chief physician Dr Debashish Chowdhury, while speaking on Shakib's condition, said, "His condition has improved slightly. He is suffering less pain now. At the moment, he is under antibiotic treatment. It will continue for one more week and we are hoping his infection will be controlled within this period."
Shakib is thus set to miss the home series against Zimbabwe and the West Indies from October to December.
Image credit-MyKhel