Kangana Ranaut alleges 'Queen' director Vikas Bahl of sexual misconduct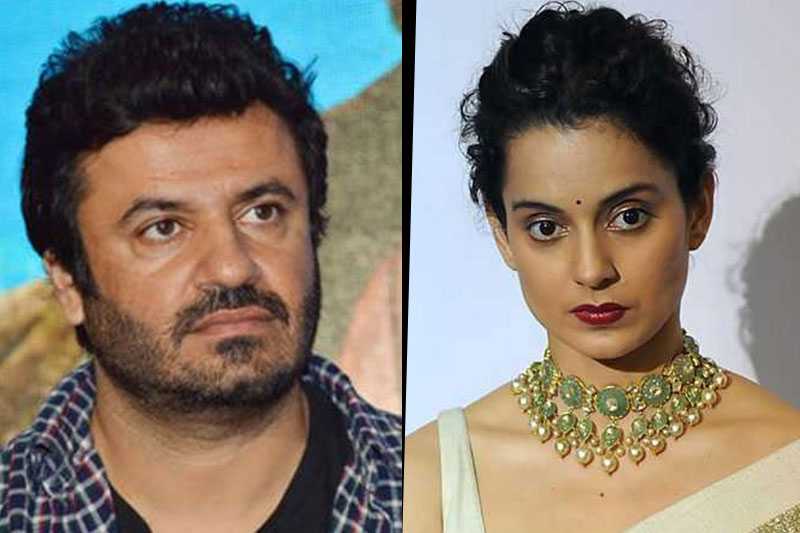 Days after Bollywood actress Tanushree Dutta alleged actor Nana Pateker of sexual harassment, others found the courage and have started to speak up against sexual harassers.  Latest to join the #MeToo movement is National Award winning actress Kangana Ranaut, who had alleged 'Queen' director Vikas Bahl for behaving inappropriately with her.
In a recent interview with India Today, Kangana had stated that Bahl, though being married, used to boast about having casual sex with a new partner every day. Earlier too, an employee from Phantom Films had accused Bahl of sexual misconduct, but no concrete action was taken against him, she added.
Supporting the woman employee, Kangana stated, as reported by the news website, "But still every time we met, socially greeted and hugged each other, he'd bury his face in my neck, hold me really tight and breathe in the smell of my hair," adding, "It took me great amount of strength and effort to pull myself out of his embrace. He'd say 'I love how you smell K'. I could tell something is wrong with him."
The recent allegations sound like a controversy as Hrithik Roshan starer 'Super 30', directed by Bahl, is all set to release soon. With news allegation popping up against Bollywood celebs each next day, things look serious and it's time these sexual harassment should stop.
ALSO READ: Nana Patekar on Tanushree Dutta's accusations: A Lie is a lie