Shane Watson feels the trio was over punished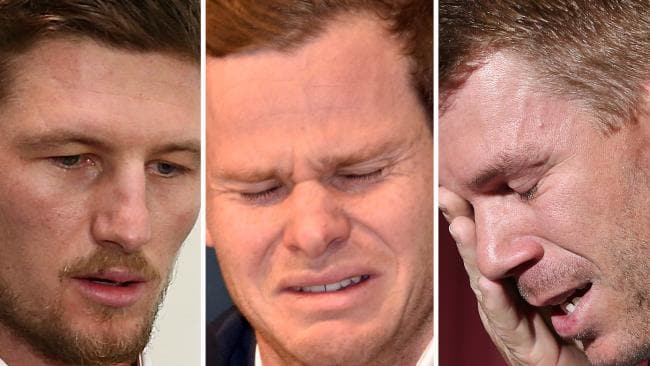 The interdict imposed on three Aussie Internationals on South Africa tour as a result of the ball tampering saga is afresh in minds of people all over cricket fraternity. Steve Smith, David Warner and Cameron Bancroft were the three accused who were banned from International cricket. 9 months for Bancroft and a year ban each for Smith and Warner.
The Aussie all rounder, Shane Watson who just finished a spectacular IPL campaign feels that they were over punished. Three of them have suffered enough and understand consequences of such deeds. They have been criticized world wide and its time that they make a comeback in the International circuit. They'll do their best to ensure they repay the criticism CA had to face. The spin sensation, Shane Warne also feels it was a overly harsh punishment. Criticism from all over the globe is not something that would be easy to digest.
Shane Watson was appointed to a panel with aftermath of the ball tampering scandal. He is no more interested to play for Australia keeping his age and fitness in mind. But he informs being open for the mentoring job.
Cricket Australia being in a state of disarray they need people like Shane Watson who have represented Australia for a long long time.
Ruled out the possibility of playing for Australia but he will feature in a 10 over format for Karachians at UAE. Will also play Big Bash at the end of the year.
Image Source – News.com.au