The oath that keeps them free: MLA Jignesh Mewani says Saffron party will never get Dalit votes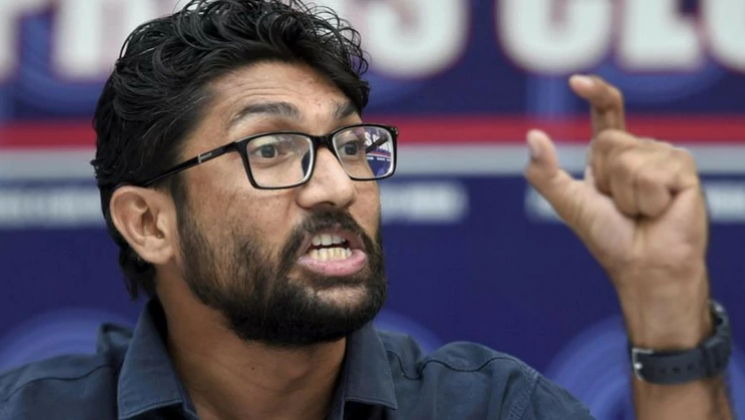 Addressing a gathering, the first-time MLA and Dalit leader Jignesh Mewani said the saffron party would "long" for Dalit votes in all upcoming polls but would never get them.
He also added 'Dalits would take a pledge to not vote for the BJP in upcoming Rajasthan elections under a campaign which will be later extended to Maharashtra'.
Unemployment in India is a social issue and unemployment records in India are kept by the Ministry of Labour and Employment of India. But it seems the MLA has a thorough study of current unemployment status of country and specifically for dalits thus criticising Prime Minister Narendra Modi, terming him the "biggest liar" of Century, he said "Prime Minister Narendra Modi is the biggest liar of the century. He had promised creation of 2 crore jobs every year before coming to power. However, even after completing four years in office, not even 8 lakh jobs were created".
Mewani further added, "At least give jobs to unemployed workers of ABVP (Akhil Bhartiya Vidyarthi Parishad), RSS, and BJP".
"If the Prime Minister really wants to work for people he can create 25 lakh jobs in government sector overnight. At least 15 lakh teachers can be appointed in primary and higher primary schools in the country and two lakh more people can be appointed in railways. Similarly, if Modi wants five lakh doctors can be appointed in primary health centers, district hospitals and community health centers in the country," he said. However, instead of creating jobs in government, Modi will sell Air India, the legislator said.
Replying a query on former President Pranab Mukherjee accepting an invitation to attend an RSS event here next month, Mewani said, "I am not able to understand the situation that why the former president felt a need of attending a RSS event".
Picture Credits: Deccan Chronicle