Sharmila Tagore to feature in Kareena Kapoor's radio programme
This second season of What Women Want Sharmila Tagore will feature in Kareena's radio show.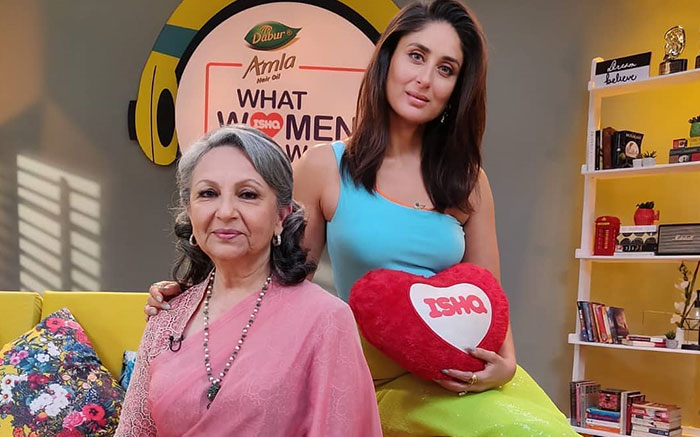 Kareena Kapoor Khan has already began her radio show What Women Want. The first season had come out last year. The second season is already here. For the second season, the first guest of the show will be Saif Ali Khan.
But that's just not it. Apparently, another member will also be featured in Kareena's radio programme and that will be Sharmila Tagore. Mother in-law of Kareena Kapoor Khan. One of Kareena Kapoor's fan account on Instagram shared the picture of Kareena and Sharmila.  The two looked beautiful in the photo. While Sharmila Tagore wore a light pink sari, Kareena Kapoor Khan went for a one-shoulder body suit pairing with a neon green skirt for the show.
Here is another photo of Kareena from the same account with the similar outfit. The location showed Mehboob Studio and the caption mentioned, 'About today for " What women want Season 2 @dotheishqbaby'
Not only that, Sharmila Tagore was also clicked by the paparazzi near the Mehboob Studio where the radio programme was being shot.  It is also reported that Kartik Aaryan who is dating Sara Ali Khan is also about to feature in Kareena Kapoor's show. The actor was also seen at the Mehboob Studio.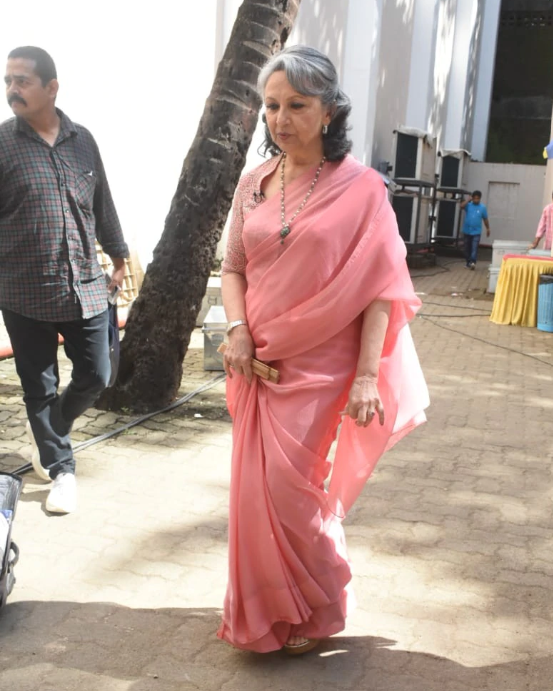 In 2018 the first season of What Women Want witnessed only women celebrities. The women shared about their journeys on the show. Kareena will kick start the season 2 by inviting Saif and Kartik Aaryan on her show. This season is going to turn out precious for Kareena as she would be inviting Sharmila and Saif.
Also Read: Tina Datta Opens Up About Her Abusive Relationship