Suhana Khan's first short film teaser 'The Grey Part of Blue' is out now; Watch
Shah Rukh Khan's daughter, Suhana Khan shows her acting skills in the short film teaser of 'The Grey Part Of Blue'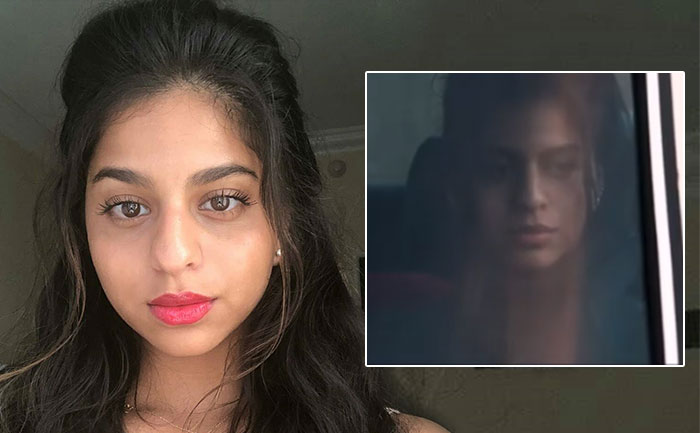 The teaser of Shah Rukh Khan's daughter Suhana Khan's first short film titled 'The Grey Part of Blue' is out. The short film was made by Suhana and her school friends in England. Netizens are much impressed by Suhana's acting chops and can't stop talking about it.
Theodore Gimeno, writer and director of 'The Grey Part Of Blue'  took to Instagram handle and shared the teaser. He captioned, "Dear all – Here I present for the first time some of the visuals for my upcoming short film The Grey Part of Blue'. The film itself is basically complete but I am not yet sure of the date of release, so stay tuned for that. I want to thank all of you for the continued support this past year, it's truly been surreal. Until then, I hope you enjoy this little teaser!
Love, Theodore Gimeno (Original Music by @olsdavis) #thegreypartofblue."
Watch the teaser of 'The Grey Prt Of Blue' here:
The teaser doesn't have any dialogue but it includes several shots of Suhana, there's a soft melody that plays in the background and as soon as the teaser was released it was shared by Suhana Khan's fan clubs.
Earlier, the director Theodore Gimen had shared two individual posters of the short film featuring Suhana Khan and Robin Gonnella.
Take a look at the poster:
The director also shared pictures from the sets of The Grey Part Of Blue, after wrapping up day one of the shoots.
Also, this is not Suhana Khan's acting debut, earlier, she had essayed the role of Juliet in a theatrical transformation of William Shakespeare's Romeo And Juliet.
ALSO READ: Suhana Khan Joins New York University, Gauri Khan Shares Video