Shashi Tharoor: We are lost for words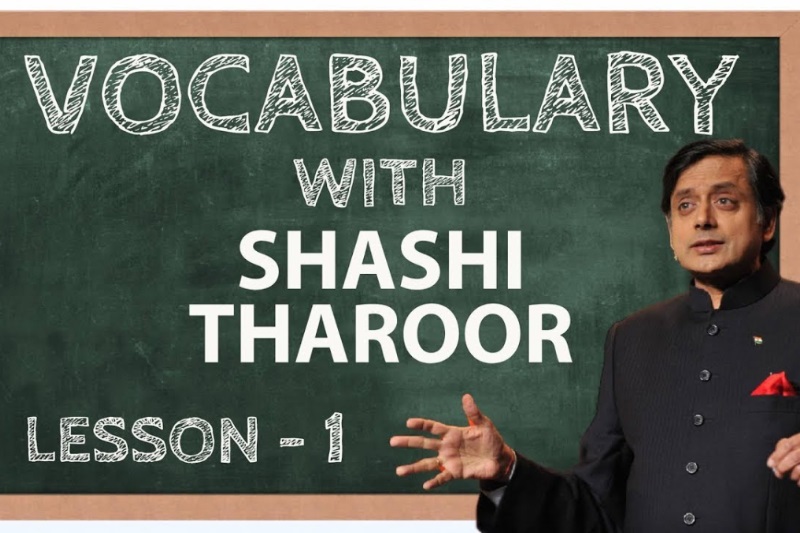 When Shashi Tharoor says something in English, we all have to search for our dictionaries. This time, he came up with a 29-letter word to announce his book on Narendra Modi.
Calling him a Grammar Nazi would be an understatement.
We took out few tweets by Shashi Tharoor which perfectly justify Shashilogophobia (fear of words used by Shashi Tharoor)
floccinaucinihilipilification
My new book, THE PARADOXICAL PRIME MINISTER, is more than just a 400-page exercise in floccinaucinihilipilification. Pre-order it to find out why!https://t.co/yHuCh2GZDM

— Shashi Tharoor (@ShashiTharoor) October 10, 2018

Shashi Tharoor used this word to describe his new book on Narendra Modi. The word means- The action or habit of estimating something as worthless. While the twitterati made a few memes asking if a dictionery would be available along with the book or not, and if THaroor's Siri asks the meanings of words which he uses, Shashi cleared that none of the words occur in his book.
Farrago
The word means hotpotch or a confused mixture. Shashi Tharoor used this word last year and all I have to say is that everything you say seems like a Farrago!
Exasperating farrago of distortions, misrepresentations&outright lies being broadcast by an unprincipled showman masquerading as a journalst

— Shashi Tharoor (@ShashiTharoor) May 8, 2017

Webaqoof
This word still tells us the meaning. It is made up of an English word, 'web' and Hindi word 'bewaqoof'. The word applies to an individual who believes every claim or allegation on social media to be true.
Rodomontade
The word means boastful or inflated talk of behavior. We understand his point but ideas are meant to be understood by the audiences or by oneself only?
To all the well-meaning folks who send me parodies of my supposed speaking/writing style: The purpose of speaking or writing is to communicate w/ precision. I choose my words because they are the best ones for the idea i want to convey, not the most obscure or rodomontade ones!

— Shashi Tharoor (@ShashiTharoor) December 13, 2017

Snollygoster
The word describes a politician who is guided by personal advantage rather than by consistent, respectable principles.  All I want to say towards the end is, something which is clear to me is that Shashi is a sesquipedalian!
Also read: Shashi Tharoor uses 29-letter dynamo to announce book on PM Narendra Modi