Sashi Tharoor on Section 377: It's about freedom of Indians in a democracy not just about sex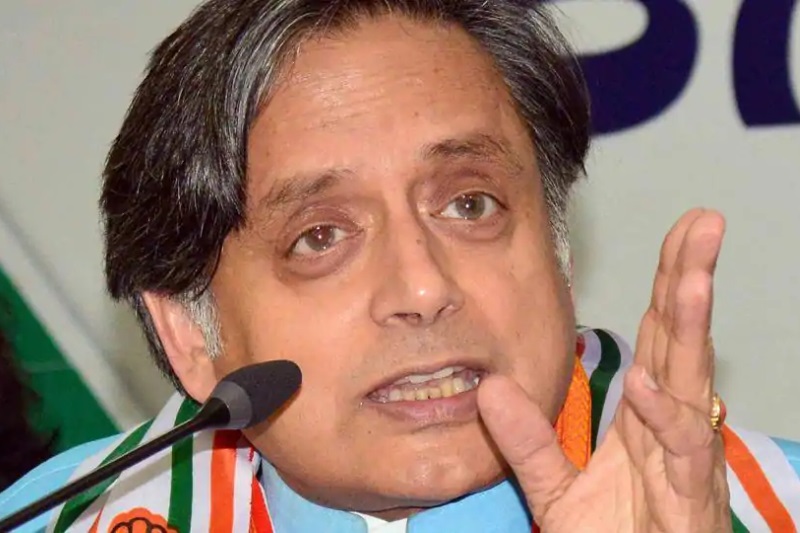 Congress MP Shashi Tharoor welcomed Supreme Court's landmark verdict on the freedom of homosexuality in India by saying that it was not just about the independence of any particular sex but the freedom of all the Indian citizens in a democracy.
The apex court of justice in India on Thursday, legitimized gay sex in the country, while also partially decriminalising section 377 of the Indian penal code (IPC).
"The Supreme Court has today stood up for equality of all our citizens, it has stood up for the dignity of individuals irrespective of personal preferences and it has stood up ultimately for the value of privacy which is itself a right the Supreme Court upheld last year," Tharoor told Indianexpress.com moments after the epic verdict.
Also Read: Subramanian Swamy on Section 377: Homosexuality is a genetic flaw
"To my mind, equality, privacy, and dignity are the key issues here and I deplore all those who reduce it to a sniggering debate about sex. This is about the freedoms of the Indian citizens in a democracy, it's not just about sex," he added.
"It's about how we treat our own citizens and to my mind, the government has no place in the bedroom and the private lives of individuals."
Taking to social media to celebrate the freedom and independence he has long fought for, the 62-year-old MP from Thiruvananthapuram tweeted, "So pleased to learn that the Supreme Court has ruled against criminalising sexual acts in private. This decision vindicates my stand on Section 377 and on exactly the same grounds of privacy, dignity and constitutional freedoms. It shames those BJP MPs who vociferously opposed me in LS."
So pleased to learn that the SupremeCourt has ruled against criminalising sexual acts in private. This decision vindicates my stand on Section 377& on exactly the same grounds of privacy, dignity &constitutional freedoms. It shames those BJP MPs who vociferously opposed me in LS.

— Shashi Tharoor (@ShashiTharoor) September 6, 2018
Also Read: Section 377 Verdict: United Nations calls first step towards full fundamental rights to LGBT
Bashing the BJP for opposing him, while he raised the freedom of homosexuality issue in the Lok Sabha, Tharoor further told the national daily, "When I tried to introduce the private member's bill exactly on these grounds the SC has raised, I was shouted down by the members of the BJP not once but twice, after two unsuccessful attempts of introduction by a bigoted majority. I myself said that the only hope for justice for this community will be the judicial system."
"This is something no government should have criminalised and unfortunately we have done since the days of the British Raj. I am happy that today is a dawn of freedom for many of our citizens."