Stock market update: Sensex races past 300 points, Nifty surges above 11,450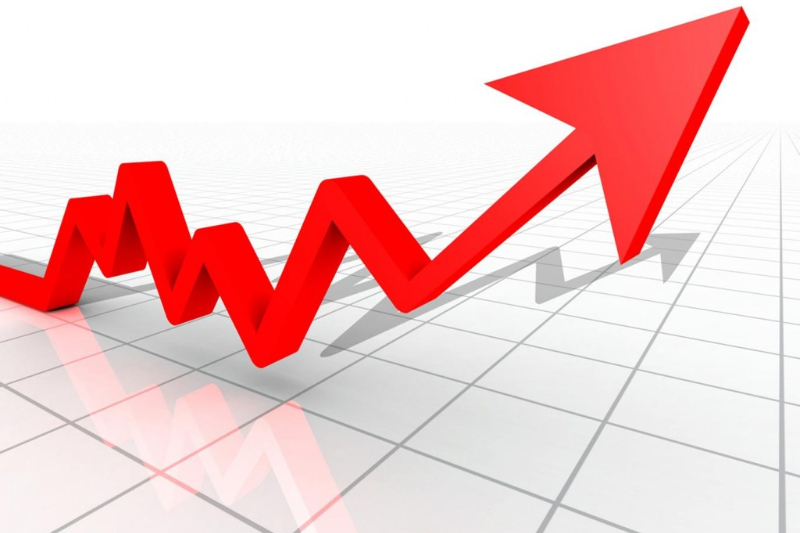 With the advent of Lord Gaesha, market seems to be in a upbeat mode. On the last day of the week, domestic equity indices opened on a positive note. The S&P BSE Sensex raced past 326.74 points or 0.87 per cent to trade at 38,044.70. Whereas the broader Nifty50 surged above 11,471.80, up 101.90 points or 0.90 %per cent.
United States and China's move to end the ongoing bitter trade dispute has nudged Asian shares higher on Friday morning. Also a sharp interest rate hike in crisis-hit Turkey supported global risk appetite.
Continuing its positive mode, the rupee on Friday strengthened by 50 paise to 71.68 against the US dollar in early trade in the forex market on the government's assurance that all steps would be taken to ensure the domestic currency does not depreciate to unreasonable levels.
Other than this, dollar selling by exporters and banks, the greenback's weakness against other currencies overseas, helped the domestic currency recover, forex dealers said.
Globally, oil prices on Friday retarded some of its losses from the previous session when prices fell the most in a month. But worries still loom that emerging market crises and trade disputes could dent demand continued to drag.
Major gainers in the 30-share Sensex pack in the session were Sun Pharma, SBIN, Vedanata, ICICI Bank, Maruti and Power Grid. Infosys (+1.25%), AInduslnd Bank (+0.44%), HDFC (+0.37%), BPCL (+0.36%), HDFC Bank (+0.30%) and NTPC (+0.24%) led the pack of Nifty gainers.
On the other hand, the main losers in the 30-share Sensex pack in the morning session were ITC, Infosys, Wipro and TCS. The top laggards in the 50-share Nifty pack were Asian Paints (-0.42%), CIPLA (-0.41%), Coal India (-0.39%), Eicher Motors (-0.31%) and Infosys (-0.27%).
In the meantime, the key macroeconomic data was released on Wednesday. Retail inflation cooled to a 10-month low in August on cheaper food items while industrial output expanded by 6.6 per cent in July, official data showed. Food inflation slowed to 0.29 per cent from a year earlier, against 1.37 per cent in July. Consumer Price Index (CPI) based inflation fell to 3.69 per cent in August on the back of easing prices of fruits, vegetables and other food items, as per data released by the Central Statistics Office (CSO).
On Wednesday, domestic equity markets registered strong gains. BSE benchmark index Sensex rose 304 points to close at 37,717, while the broader NSE Nifty settled 82 points higher at 11,369, as stated in NDTV Profit.
Also read: VAT on petrol-diesel: Sudhir Mungantiwar's figure doesn't match with original