Shawn Mendes and Camila Cabello put to rest break up rumours with cosy picture
Apparently fans speculated rumours as Shawn Mendes deleted their funny fish kissing video from Instagram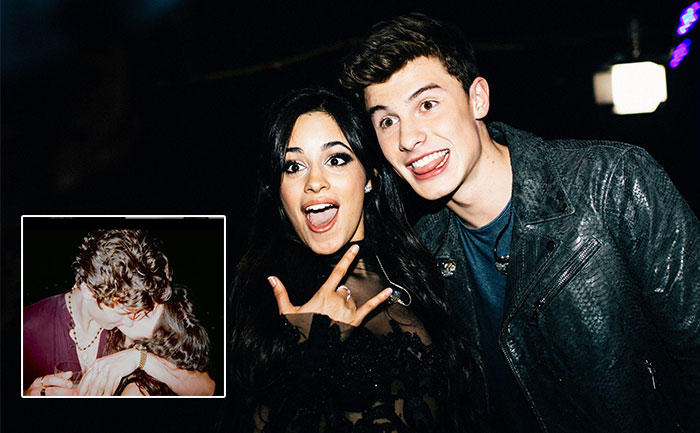 Shawn Mendes and Camila Cabelo are definitely together. The collaborators of 'Senorita' on Saturday shared a picture that crushed all split-up rumours. All the speculation of break-up rumours were put to rest as Shawn Mendes shared a recent picture on Instagram. On October 19 Shawn Mendes posted a sweet, adorable photo on his Instagram handle with Camila Cabelo.
In the picture, Camila Cabelo can be seen kissing Shawn on his cheek whereas Shawn protectively puts his arm around his girlfriend. Shawn posted an emoticon of black heart and Camila replied with four arrow through heart emojis. The emoji in itself means crazy in love or lovestruck. This picture and the caption is evidence that everything is going good with the couple.
Speculation of break-up rumours started when Shawn Mendes deleted a funny video of them kissing passionately on October 15. The latest picture appears dark and was clicked by a professional photographer Karah Bradbeer. Karah is not new of having clicked Shawn picture now. Earlier too, she had photographed Shawn as well. Her Instagram id has pictures taken before at a concert in 2015. Shawn did repost a picture though nothing can be understood from that photo if they were friends before the show.
Many of Shawn Mendes celebrities followers loved the picture. Some of them were One Republic's Ryan Tedder who wrote, "Bonnie n Clyde ;)." Lukas James commented "yes" while  Julia Michaels wrote, "SOOOO CUTE". Well, we do agree with Julia they do look very cute in the photograph. Shawn and Camilla have been quite busy with their respective career. Camila did her debut on Saturday Night Live  while Shawn is doing his world tour. His latest stop, Tokyo, Japan.
Also Read: Nick Young Says He Turned Down Rihanna While Dating Iggy Azalea