Sheetla Ashtami 2019: Here's Everything From Tithi Timing, Date To Significance
Basoda 2019: Here's Everything From Tithi Timing, How to celebrate Sheetla Saptami and What to do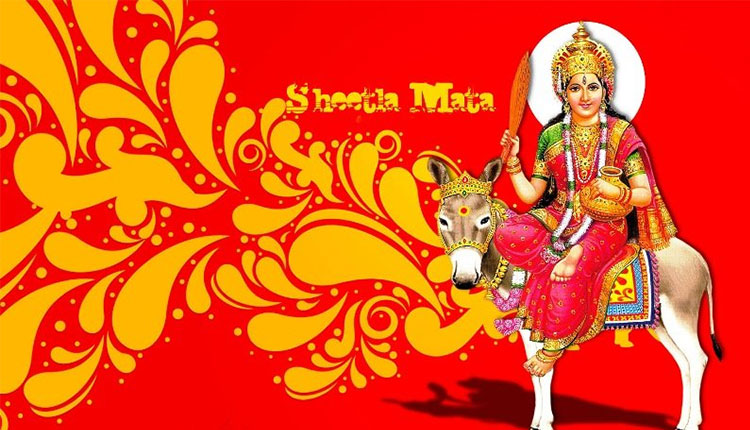 Sheetla Ashtami is one of Hindu's festival, which is celebrated almost after a week of Holi celebration. On the occasion Sheelta Ashtami, which is also known as Basoda, Hindus observe fast and worship Sheetla Devi. Talking about Sheetla Ashtami 2019, it will be celebrated on March 28 in India. For the uninitiated, Holi 2019 was celebrated on March 21 in India. According to reports, Basoja Puja is celebrated on Asthami of Krishna Paksha in Chaitra month (April-May).
This festival is popularly celebrated in Gujarat, Uttar Pradesh and Rajasthan. Sheetla Saptami is considered to be one of the most auspicious days to worship Goddess Sheetala and incarnation of Goddess Durga.
Sheetla Ashtami 2019 Date and Tithi Timing:
Asthami Tithi will be celebrated this year on March 28 (Wednesday). The tithi timing of Ashtami will start from 8:55 am. On March 29, Tithi will start from 6:25 am and will end by 6:29 pm on the same day. Talking about Basoda Puja time, it will be observed on March 28 (Thursday) and will last till 10:34 pm.
If reports are anything to go by, Goddess Sheetala Devi cures several diseases which include, chickenpox, Smallpox, Measles and others. On the occasion of Basoda Puja, people belonging to the Hindu community worship the Devi in order to protect their children from diseases. Hindus often do not prepare food on this auspicious, they prepare the day previous day and have them on Sheetala Ashtami.
On the eve of Krishna Janmashtami, citizens living in Gujarat celebrate a similar festive which is known as Sheetala Satam.
How to Celebrate Sheetla Ashtami and What to do?
Wake up early in the morning and take bath with this mantra
"Ganga Cha Yamuna Chaiva Godavari Saraswati, Narmada Sindhu Kaveri Jalesmin Sannidhim Kuru" "In this water, I invoke the presence of divine waters from the rivers Ganga, Yamuna, Godavari, Saraswati, Narmada, Sindhu and Kaveri."
After taking a bath, visit a Sheetala temple. If there is not a temple,  you can worship her at home by installing her deity picture. One can also have a deity picture of Goddes Durga as Sheetala Mata Asthak and the like.
Offers food items that were prepared the previous day to her and distribute it as a prasadam.
You can also use the Durga Pendant in order to protect your home, the office or vehicles.
The significance of Sheetla Ashtami
Goddess Durga incarnated as Katyayani, daughter of Sage Katyayan and protected the village against the atrocities of demons led by Kaalkeya. When one of his demons named Jwarasura infected the village with diseases such as dysentery, smallpox, chickenpox and cholera, Katyayani protected her young friends (children) from the diseases. But when the spread of intensified, she assumed the form of Sheetala Devi who held a short broom, winnowing fan, a jar of cooling water and a drinking cup and wiped out the diseases.
Later, She asked Her friend Batuk to stop the demon Jwarasura who killed him in a battle. The demon was surprised to see the body of Batuk turning into dust. Later on, Jwarasura meets a fierce figure with the three-eyed face, four arms holding a battle-axe, sword, trident and the demon heads. Being dark in colour.  He had a garland of skulls, frightening Jwarasura. When Jwarasura inquired from Him about His identity, He called him Buddha (fool) and asked him to surrender unto the feet of Goddess Katyayani who is none other than Durga. Realizing that it is Batuk who assumed the form of Shiva, Bhairava, he aggressively started fighting. Bhairava with His cosmic Trident beheaded the demon. The entire village was filled with auspiciousness.
Source: rudraksha-ratna