Shrenu Parikh's New Show Ek Bhram Sarva Gunn Sampann's FIRST Look is Out
Shrenu Parikh said that Ek Bhram Sarva Gunn Sampann is an unusual and unconventional family drama. The first look of Ek Bhram Sarva Gunn Sampann is out.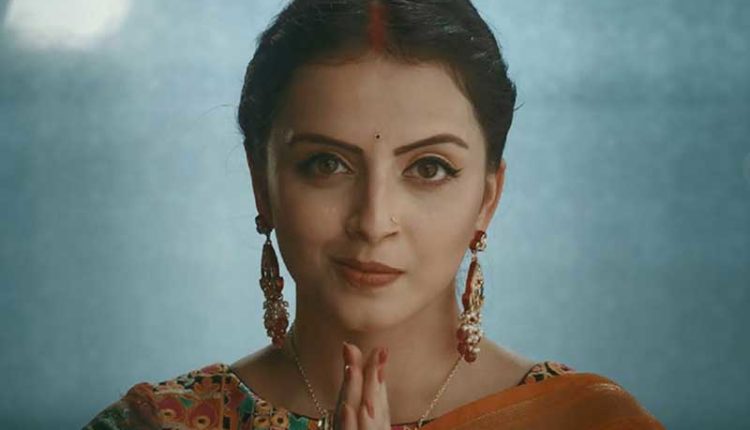 Shrenu Parikh, who was last seen in 'Ishqbaaz' as Gauri Sharma has been roped in for Star Plus's upcoming show Ek Bhrama Sarva Gunn Sampann. In the latest show, Shrenu Parikh will be seen as a typical daughter in law.
Like Parikh's earlier show, this will be an unusual and unconventional family drama. Speaking about her role, Shrenu Parikh said,  "I'm looking forward to this association with Dipti Kalwani, the maker of Badho Bahu. Just like her previous progressive show, this one is an unusual and an unconventional family drama. I am playing a quintessential 'bahu' (daughter-in-law)." 
According to reports, they have just started shooting and it an extremely interesting story based on a Marwari family and their journey along with their ups and downs. In the serial, Shrenu will be seen as Jhanvi, who holds her family together and someone who can do anything for her loved ones.
According to reports, Jhanvi has some hidden aim that will be unleashed to the audience very soon. Her character will shift to a completely different side which will leave everyone on the edge of their seats.
Talking about Shrenu Parikh, she is a television actress popularly knows for her role as Aastha Agnihotri in Iss Pyaar Ko Kya Naam Doon?…Ek Baar Phir and Gauri Kumari Sharma in Star Plus's Ishqbaaaz and Dil Boley Oberoi. She belongs to a Gujarati family and completed her school from Navrachna Vidyani Vidyalaya located in Vadodara.
It is to be noted that Parikh was crowned Miss University in 2007, and was the second runner-up in the Miss Vadodara Competition in 2008.