TDP MLC Magunta Sreenivasulu Reddy joins YSRCP ahead of LS elections 2019
Just before Lok Sabha elections, TDP MLC Magunta Sreenivasulu Reddy joins YSRCP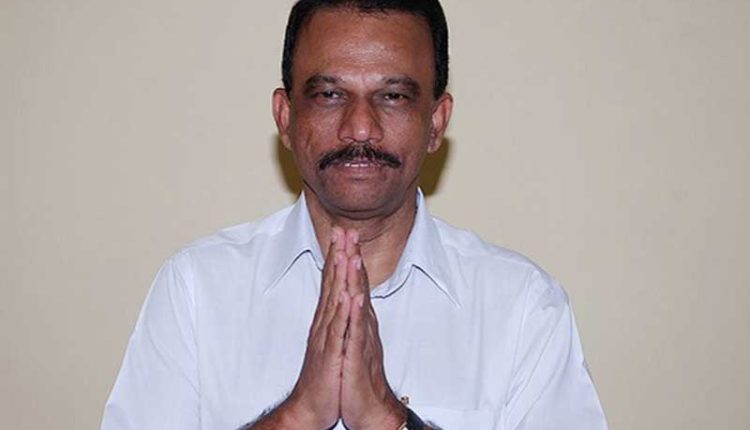 Ahead of Lok Sabha elections, the Andhra Pradesh's ruling Telugu Desam Party (TDP) is losing its way out. The exodus of leaders from TDP, continues unabated. Notably, TDP MLC Magunta Sreenivasulu Reddy reportedly joined YSR Congress party on Tuesday.
According to the sources, Magunta Sreenivasulu Reddy switched the party after YSRCP chief YS Jagan Mohan Reddy assured him to give Ongole Lok Sabha ticket in the upcoming Lok Sabha elections. It is being said that In 2014 elections, YS Jagan's uncle former MP YV Subba Reddy has won Ongole Parliament seat, but this time, it is said that he'll be given MLA ticket or a Rajya Sabha post.
There are speculations that due to the differences with Magunta Sreenivasulu Reddy, YV Subba Reddy has been shifted from Ongole MP seat. In the meantime, it is also being reported that taking in account the calculations of the leaders joining YSRCP, YS Jagan is going to fix the list of party candidates for the 2019 elections in next two days.  As per the party sources, YS Jagan may announce the list of the party candidates on 15th March.
Born on 15 October 1953, Magunta Sreenivasulu Reddy had lost Lok Sabha elections in 2014 to YSRCP rival Y.V. Subba Reddy. He fell behind in the Giddalur, Markapur, Yerragondapalem and Kanigiri Assembly segments.
Also Read: Did PM Modi Announce Demonetization Before Formal Approval From RBI? Find Out Here