Shirdi Sai Baba trust lends Rs 500 crore to government to build canal network for Nilwande Dam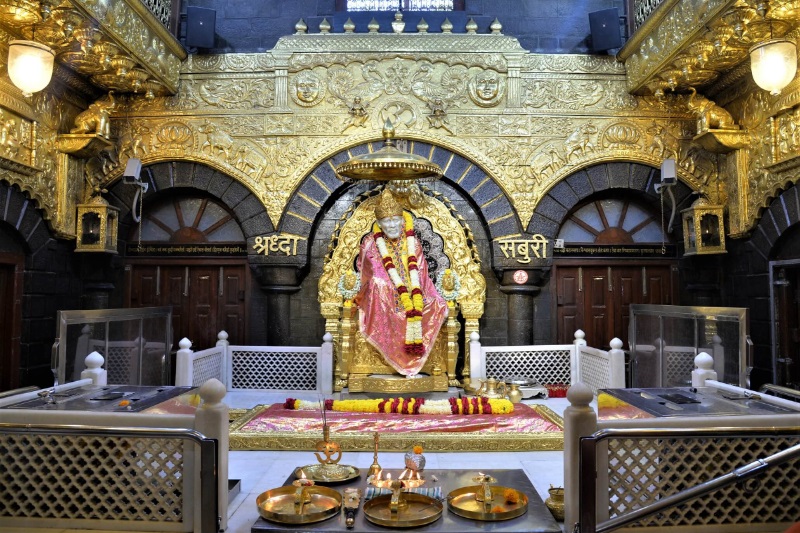 Once again Shirdi Sai Baba trust will provide financial aid to Maharashtra government to complete it's under construction canal network for Nilwande Dam. This time, Shirdi Temple trust is giving Rs 500 crore to state government.
Apparently, the Nilwande Dam is located on Pravara River and is expected to benefit 182 villages in Sangamner, Akole, Rahata, Rahuri and Kopargao tehsils in Ahmednagar district and Sinnar in Nashik.
According to a senior official of the temple body, a Memorandum of Understanding had been signed with the state government's Godawari-Marathwada Irrigation Development Corporation in this regard.
Though the official refused to divulge details of the tenure of repayments but added, "The trust will give Rs 500 crore for the project but will not charge interest on it."
The official further said that the temple trust provides money for social work regularly but the amount it had allocated for the Nilwande Dam was huge and a rare gesture.
Reportedly, a state Water Resources department official said the Nilwande Dam had begun storing water but the right and left bank canals needed to be built for it to be used for irrigation and drinking water purposes.
In June this year, the Nilwande Dam has received Rs 2,232 crore under the Pradhan Mantri Krishi Sanjivani Yojana.
Earlier, the Shirdi-based temple trust had provided Rs 50 crore to the Maharashtra Airport Development Company for the construction of the Rs 350-crore airport there. The airport which is currently located at Kakadi village is now operational.
Also read: Dhenkanal shelter home scandal: Police arrest former director of Good News India Dream Centre NGO