Shripad Naik: Change of Parrikar's leadership in Goa a requirement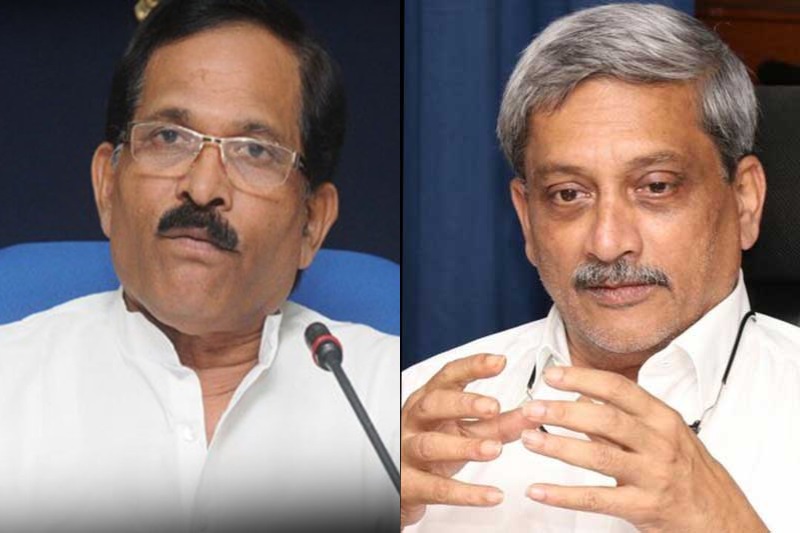 Considering the health of Chief Minister Manohar Parrikar, Union Minister of State, Ayush Shripad Naik on Friday said that the change in leadership in Goa is a requirement 'today or tomorrow'.
Speaking at the sidelines of a press conference to announce International Yoga Day, Shripad Naik said, "Change will have to be done today or tomorrow. It's a requirement. You know the chief minister's health is not good. But he is still working in this condition."
The Union minister, however, skirted around the reasons why the chief minister had still not resigned from the active administration, even as several leaders have openly expressed concern. "There are many reasons, which cannot be fully talked about. Thing will happen in time," he added.
Referring to the bickerings, Naik said, "Problems happen. Why and what, we cannot say…We are trying to resolve the issue. Finally, you know how the party was built. This should not happen. It is important to know whose fault has led to this, but it will be settled." According to Naik, primarily the internal rift arose after some people were inducted into the party and some portfolios were removed.
The statement from Naik comes a day after BJP leaders, including former chief minister Laxmikant Parsekar and few other core committee members, met at the residence of party MLA Francis D Souza. On Thursday, Parsekar demanded a change of guard in the party's state hierarchy and a reshuffle in the BJP leadership.
Interestingly, Naik is one of the first Goa BJP leaders to demand a change of leadership in Goa, even as the state BJP has come under immense flak over the CM's prolonged absence due to illness.
Parrikar is in an advanced stage of pancreatic cancer and is resting at his Dona Paula residence in Goa. He hasn't attended his office at Porvorim since June and had been shuttling between New York, New Delhi and Goa for treatment. Importantly, there has been a constant chatter about a change in leadership in the state but the BJP has consistently ruled it out.
Also Read: Vishwajit Rane: Manohar Parrikar suffering from pancreatic cancer