Tipu Sultan Jayanti: Section 144 Imposed in many places in Karnataka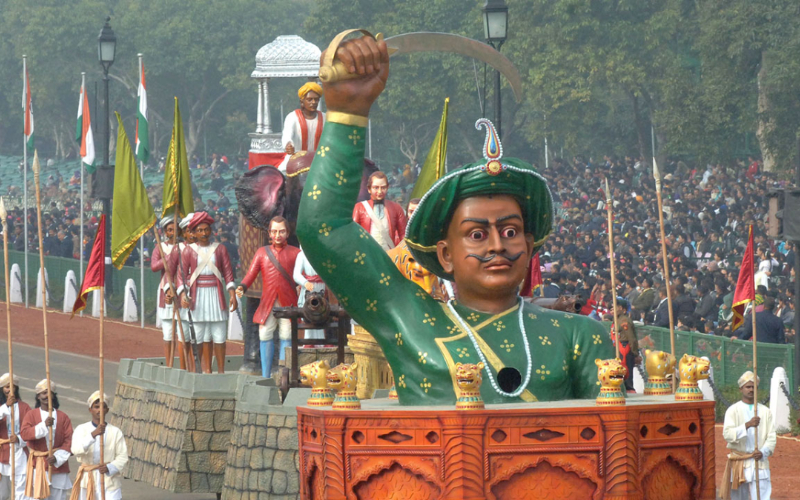 On the occasion of birth anniversary of Tipu Sultan — a ruler of Kingdom of Mysore, Bharatiya Janata Party staged a protest in several parts of the state, Karnataka. Section 144 has been imposed in several places including, Hubli, Dharwad, and Shivamogga, with BJP threatening to disrupt the government-sponsored celebrations of Tipu Sultan Jayanti.
A day before Tipu Sultan Jayanti, BJP had urged the JD (S)-Congress alliance to drop the celebration in some parts of the state.
The coalition government led by Chief Minister HD Kumaraswamy has said that Tipu Sultan Jayanti would be celebrated on November 10. They would continue to celebrate Tipu Jayanti as it is Congress government's policy, prompting the BJP to announce protests.
However, Karnataka Chief Minister Kumaraswamy would not attend the main function due to health issues, which will be inaugurated by Deputy Chief Minister G Parameshwara.
An official said that the main function in Bengaluru would be held at the Vidhana Soudha, the seat of the state legislature, as the original venue, in view of representations to the government from Mulsim community leaders.
Parameshwara, who also holds the Home portfolio, had on November 5 announced that the venue had been shifted to Ravindra Kalakshetra here on the advice of the police department keeping in mind peace in the state. He had said that strict action would be taken against anyone causing riots or disturbing communal harmony in the state.
"Tipu Jayanti celebration events should be organised indoors and posters and banners would be allowed there only," he quoted by PTI as saying.
Adding on he had said that social media posts would also be monitored and action would be taken if they were derogatory.
The Tipu Sultan Jayanti celebration was started by the previous Congress government. "Tipu Sultan Jayanti" is celebrated on November 10 every year since 2015, amid stiff opposition by the BJP, several Hindu organisations and some individuals. Widespread protests and violence had marred the celebrations of Tipu Jayanti during the first two years.
Also read: Tipu Sultan Jayanti: BJP to step up protest, hits out at CM Kumaraswamy