Shruti Haasan opens up on parents Kamal Haasan and Sarika's divorce
Shruti Haasan talks about how she feels about her parents Kamal and Sarika, divorcing.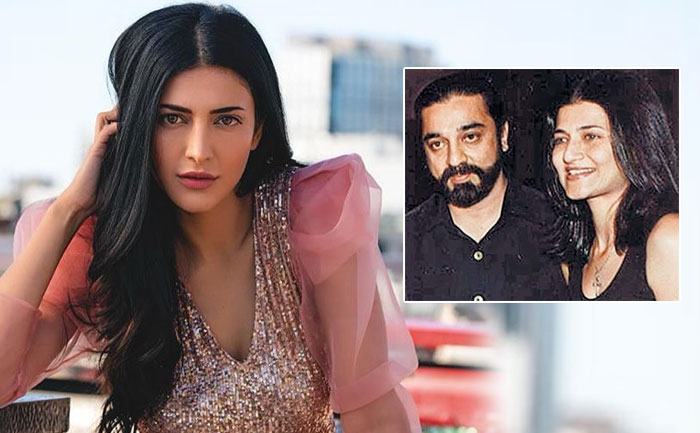 Shruti Haasan, who made her Bollywood debut with the film Luck opposite Imran Khan, spoke on how she feels about her parents Kamal and Sarika, divorce. Kamal Haasan married Sarika in 1988 and the duo filed for divorce in 2002.
In a conversation with Film Companion, Shruti reacted about her parents' divorce, she said, "A lot of people who had gone through the same thing I did would say that splitting up (referring to her mother and father's divorce) is news to other people. It's not news to people in the house. I was happy that they did what they did because they're both wonderful individuals who deserved happiness in their own parameters. They were people before they were my parents and this is something that I always said. I understood this very early on."
Shruti added, "In fact, it's sad when any two people split apart. Now, as an adult who's had her own share of relationships, I can tell you hands down that if it's not working, don't try and glue the fragments together because when the storm hits, it's going to fall apart. So, it's better to separate. It would seem like a separation to the outside world, but we've kind of already prepped for it."
Shruti had taken a break from her acting career to focus on music and had been performing her own compositions in a number of cafes in London.
On the work front, Shruti Haasan has signed a few films in Southern languages, she is shooting for her role in director SP Jananathan's upcoming film, 'Laabam' with Vijay Sethupathi. She has also signed a Telugu film opposite 'Mass Maharaja' Ravi Teja.
ALSO READ: Dabangg 3: Salman Khan Presents The Soulful Love Ballad Naina Lade