Here's why Siddharth Nigam's mother is ANGRY on Avneet Kaur
Siddharth Nigam and Avneet Kaur are currently seen together in Sony Sab's 'Aladdin Naam Toh Sunna Hoga.'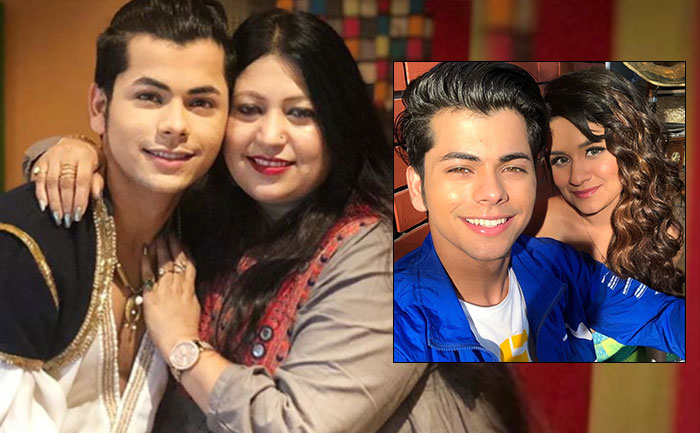 Amid coronavirus lockdown, everyone including the celebrities are inside their home and as it gets difficult to stay in touch with friends and relatives, video calls have made it easier to connect to each other. Recently, Siddharth Nigam's mother Vibha went live on Instagram with Avneet Kaur.
The highlight of the LIVE session on Instagram was when Siddharth's mother Vibha Nigam was seen scolding at Avneet for not replying to her calls and sleeping till late evening. Even though the actress Avneet was willing to explain, Siddharth intervened in the discussion and told his mom to not get mad and also said that it isn't a video call, it is indeed a LIVE wherein the world is hearing to their conversation.
To which, Vibha said, "Toh kya hua, LIVE par daant nahi sakti". Avneet instantly answered, "Bilkul aunty, koi baat nahi". Later, his mother also shared the reason why she was calling her continuously and also complimented the initiative taken by both her son and Avneet for spreading a strong video message on their Instagram handle on coronavirus.
Watch the live video here:
Siddharth Nigam and Avneet Kaur's chemistry is talked about a lot and they are one of the most loved pairs on the small screen. The two best friends have been winning the hearts of fans and audiences alike with their performance in Sony Sab's 'Aladdin Naam Toh Sunna Hoga.'
The duo was last seen in a Punjabi music video 'Luck Di Kasam' which has been a huge hit on YouTube and also become the 3rd most viewed video within 24 hours.