Here is how Jannat Zubair is making most of her Quarantine days! Watch hilarious video
Watch hilarious video of Jannat Zubair celebrating sibling day with brother Ayan Zubair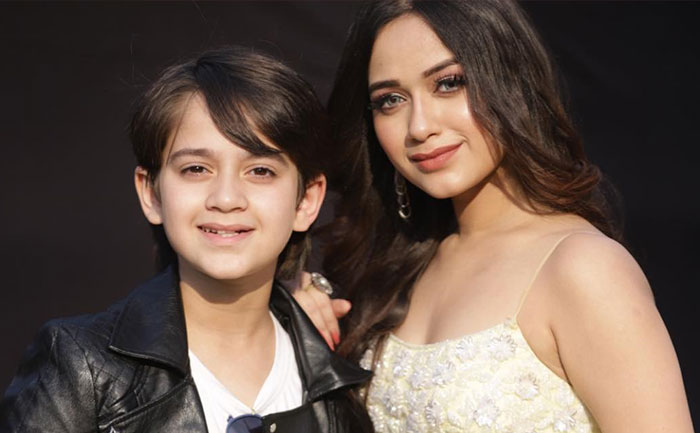 The coronavirus pandemic continues to grip across the globe. Countries have applied lockdown to curb the spread. The Indian government too has done the same. Citizens are spending their time within the confines of their homes. Not only common man even celebs are doing the same. We do wonder how the celebs are making the most of the quarantine? Here is one popular social media celebrity who is making the most of her quarantine at home and she is none other than Jannat Zubair.
Jannat Zubair celebrated Sibling Day with her brother Ayan and shared the hilarious video on her Instagram handle.
Check out the adorable video that is too cute to be missed here:
In the video we can Jannat, her brother Ayan and their mother. The siblings are seen dunking their faces in a bowl filled with water. The video is proof that for Jannat family comes first. She never fails to spend time with her family when she is free.
Jannat Zubair Rahmani is one of the most popular Indian TikTok stars. Besides having a large fan army on TikTok, Jannat Zubair is a known TV star and has also worked in multiple music videos like Fruity Lagdi Hai and Ishq Farzi. Besides establishing her name in the Indian TV industry, Jannat has been featured in Rani Mukerji starrer Hitchki too.
Jannat Zubair followers are on an increase with each passing day. She has a whopping 23million followers on TikTok and also has earned over 15million followers on Instagram.
Also Read: Jannat Zubair gives Rs 4,000 bribe to her brother Ayaan for THIS work