Bigg Boss 13: Sidharth Shukla calls Shehnaaz Gill 'sweetheart'
Shehnaaz Gill has an emotional meltdown, Sidharth Shukla calls her 'sweetheart' to convince her.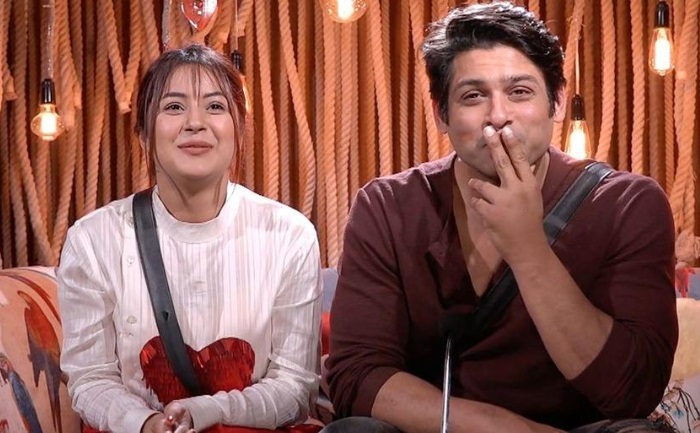 The 13th season of Bigg Boss is unquestionably one of the most controversial reality shows in India. This season has witnessed a lot of drama, controversies, and romance ever since it was premiered and continues to get interesting day by day.
If this season has even reached larger lengths of popularity, it is because of the irresistible bond between Sidharth Shukla and Shehnaaz Gill. They are also known as 'Sidnaaz' by their followers and viewers often go gaga over their connection. Speaking of which, at the recent Comedy Club task Sidharth can be seen comforting Sana, who had an emotional meltdown. He even calls her 'sweetheart'
In the viral video above, you can see in the bathroom area Shehnaaz telling Shukla that she cannot perform, to which he assures her that she can do it.
Shukla even calls her 'sweetheart' at first and then emphatically tells Sana that he will give her a 'chamaat' if she doesn't listen as always he ends up convincing his best friend. In the end, Gill agrees to do the Comedy Club task and says, she will take a pee break before joining the contestants outside.