Simmba movie review: Another exaggerated cop drama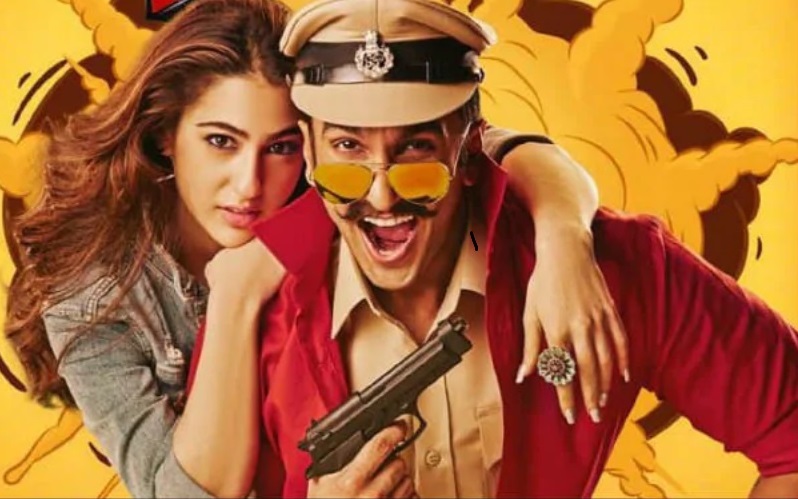 Rohit Shetty's lack of pretension in his latest release 'Simmba' is disarming. His films demand an absolute willing suspension not just of disbelief, but also of discernment.
Apparently, the vigilante action drama is about a cavalier police inspector (Ranveer Singh) who thinks nothing of arm-twisting criminals into coughing up money. This corrupt officer is loved by all his subordinates in Goa's Miramar police station, with the exception of a seasoned head constable, Nityanand Mohile (Ashutosh Rana). As the film progresses, this cynical lawman mends his ways in dramatic circumstances – a teenage girl is sexually assaulted and he takes up cudgels on behalf of her distraught father.
Lead actor of the movie lets it rip with infectious enthusiasm. His energy levels come in handy as Shetty goes all out to deliver another exaggerated variation on the crusading cop theme.
Ranveer's character, Sangram Bhalerao aka Simmba, has uncanny similairty with Chulbul Pandey of Dabangg fame.
Later in the movie, Sangram Bhalerao quickly mutates into an unstoppable force of nature in the mould of Bajirao Singham, who, incidentally, makes an appearance to bail out the man when the chips are down. Though, Ranveer is in his elements in both modes but his tendency not to ever temper his enthusiasm robs the film of the chance to deliver any nuanced moments. The film would work just fine notwithstanding the mawkish, preachy tone it assumes in the lead-up to the climax.
Sadly, caught between Rohit Shetty's flashy style and Ranveer Singh's pure physicality, Sara Ali Khan receives short shrift. Even though her screen presence is very limited in the film, she provides several flashes that suggest that Simmba would have benefited a lot more, had her character been etched out better.
Cast: Ranveer Singh, Sara Ali Khan, Ajay Devgn
Director: Rohit Shetty
Rating: 3
Watch trailer here:
Also read: Thackeray Trailer Out: Sanjay Raut refuses to make any changes in Biopic