Will The Sinister Six Be Seen In Spider-man Far From Home?
Reddit leak claims New 'Spider-Man' Post-Credits hints at the return of the Sinister Six in the upcoming Marvel release.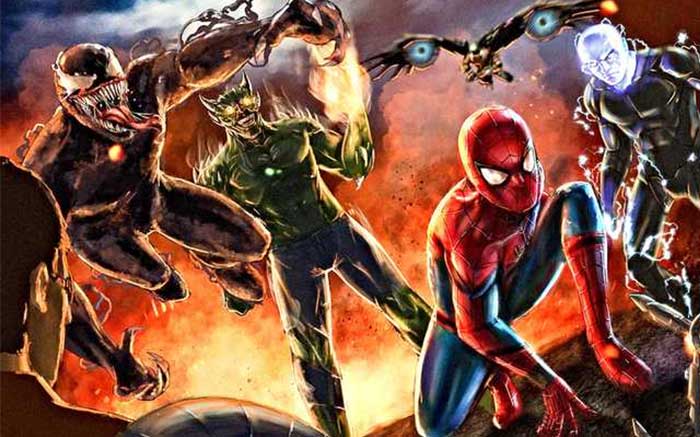 Marvels upcoming release 'Spider-Man: Far From Home' is all set to release in theaters next week. Fans are excited to see their friendly neighborhood superhero taking on the villains once again. Now a lucky few who have watched the film much before the others have revealed two major spoilers. As per the members of press the Marvel film reportedly has two scenes during the credits one in the middle and the other at the end. They have revealed that these credit scenes will leave fans stunned.
Well post credit scenes are a tradition with Marvel, but they were not a part of Endgame as there was an air of finality to it. But the post-credits scenes in the new Spider-Man film are a "must watch", as they will be the only clues for what lies in Spidey's future.
As per a Redddit leak,  Norman Osborne might make an appearance along with the Sinister Six in the film.
Online user RoyG575 claims he's a special effects artist for Disney, and that he's seen the after credits scene. Here is how he described it, "The mid-credit scene starts off in a dark room, with chilling and villainous music. A defeated and sad looking Mysterio looks out the window from a skyscraper at night time. A voice is heard in the background (which sounds Russian), which says something like "He beat us once, but soon he is going to pay".The camera pans out to the outside of the building, which is the old Stark/Avengers tower which has the name "OSCORP" in large green font, at the same spot the Stark logo was."
Read the entire spoiler here.
It is also rumoured that the sinister six will make an appearance with Osborne.
For the uninitiated, The Sinister Six were brought together by Doctor Octopus to extract revenge from Spider-Man. The team is organized of former wall-crawler foes Electro, Kraven the Hunter (Sergei Kravinoff), Mysterio (Quentin Beck), Sandman, and the Vulture.
Also Read:  Ahead of Official Release, Spider-Man Far From Home Entire Plot Leaked on Reddit