Sonali Bendre gets emotional as she shares heartfelt video for India's Best Dramebaaz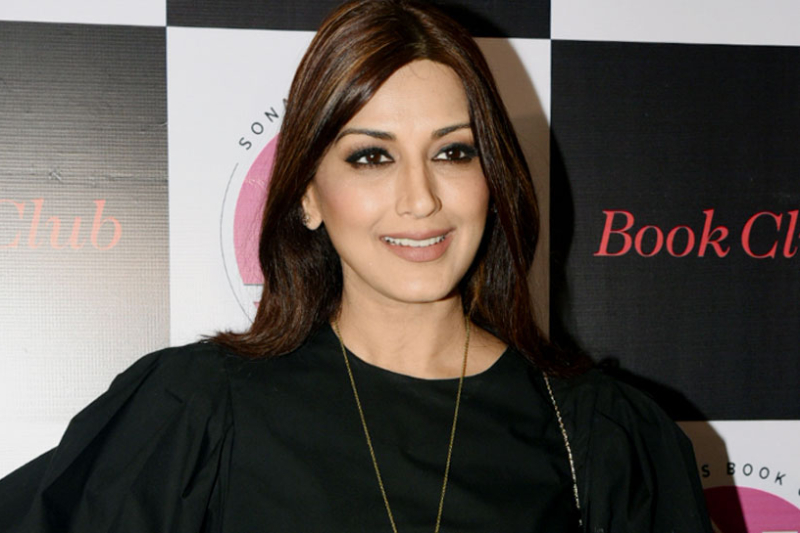 The news of Bollywood actress Sonali Bendre suffering from Cancer left millions of people speechless. Despite being diagnosed with cancer Sonali Bendre continues to inspire people. Yet, again Sonali Bendre sent an emotional video message to the team of the Indian reality Television Show India's Best Dramebaaz before they head to the big finale.
The actress is currently undergoing her treatment in New York sent a heartfelt note to her team and participants on the show. Bendre was one of the judges on the talent reality show, which airs on Zee TV. Huma Qureshi replaced Sonali Bendre since she was diagnosed with cancer and had to leave the show.
Also read: Sonali Bendre's co-judge Vivek Oberoi gets emotional on the sets of India's Best Dramebaaz
Sonali Bendre found a way to be a part of the show India's Best Dramebaaz.  Bendre wears a black shirt, black and white scarf on her head and a hat in the video. The actress certainly seems she is recovering gradually. She is making sure that she is spreading happiness everywhere. Let's have a look at the video first.
In a heartfelt video, Sonali says "Hi everyone. I am so happy to see all the kids doing so well on the show. I am missing the entire team of India's Best Dramebaaz so much. I wish I could just be there with all of you. Vivek keeps sending me the messages of the kids all the time and they're all so sweet, it makes me cry," a statement quoted Sonali as saying in a video message.
Sonali Bendre continued, "I want to thank Huma Qureshi from the bottom of my heart for stepping in at the last minute. It means a lot. For Shantanu, I just want to say that I was so excited to work with you after so many years, but it had to end this way. I miss everyone a lot."
"But I promise I will come back soon. I just want to tell something to all the finalists, some will lose and one will win, but everyone is wonderful and all of you have learnt a lot in this entire journey which will help everyone a lot in the future," Bendre further said.
Also read: After Sonali Bendre, is it Rishi Kapoor?