When Sonam Kapoor Called Aishwarya Rai Bachchan 'Aunty'
During a press conference, Sonam Kapoor referred to Aishwarya Rai Bachchan as 'aunty.' Deets Inside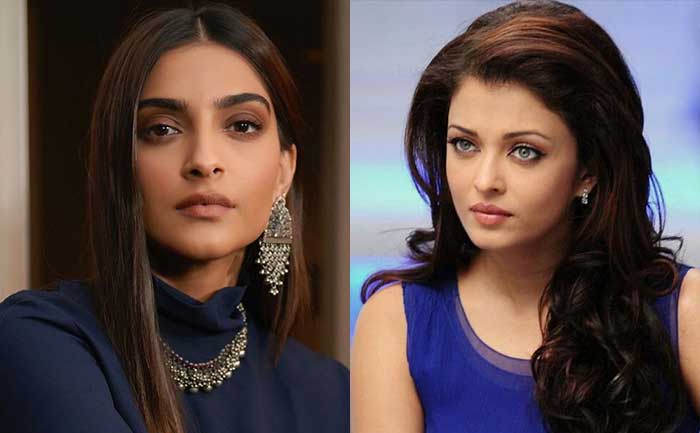 Sonam Kapoor is one of the most stylish actresses in the B-Town. Sonam is known to be a trendsetter with her strong fashion preferences, thus she has a huge fan following but that's not the only thing she is famous for.
Apart from her fashion sense, this Bollywood beauty also has an ability for making no filter comments and on a number of occasions she has raised many eyebrows for some no holds barred comments over the years. Here, we are referring to the time the Sonam Kapoor called the Miss World aka Aishwarya Rai Bachchan an 'aunty.'
Back then in 2011, the Neerja actress was announced as the face of an international beauty brand, she said, "Aishwarya is an aunty from another generation", she was quoted as saying. Reportedly she backed her comment saying that since Aishwarya had romanced her father Anil Kapoor in films, it was fine for her to address her as "aunty".
This obviously did not go down well with Aishwarya Rai who was already the brand's face for many years who appeared to have expressed her disappointment at the same.
However, later as reported by Laughing Colours, she denied and stated, "It's all gossip. I never said any of that. I don't want to remark on it anymore. A lot has been printed and said and it's all turn into very untidy and filthy, and I don't wish to get into it anymore. I really respect Abhishek as a person and had one of my best experiences working in Delhi 6. Aishwarya Rai is Aishwarya Rai. I never said that. I would address her in a deferential way, but I would never call her aunty."
Now, it looks like, all is well with both the ladies as Aishwarya turned up for Sonam Kapoor and Anand Ahuja's wedding reception in May 2018.