When Sanjay Dutt's Sisters Warned Him Not To Take Aishwarya Rai's Phone Number
During an interview, Sanjay Dutt opens up about how his sisters warned him to no ask for Aishwarya Rai's phone number.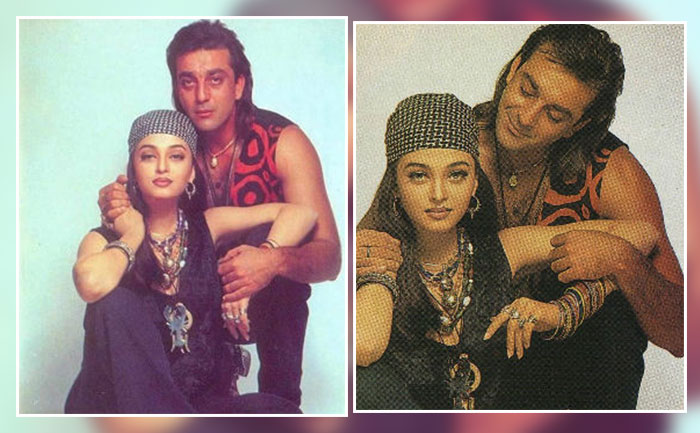 In 1993, Sanjay Dutt and Aishwarya Rai Bachchan had teamed up for a photoshoot with Cineblitz when the actress was yet to make her Bollywood debut. In the interview, the duo revealed some interesting things about each other. In fact, Sanjay Dutt also shared how his sisters warned him to not take Aishwarya's phone number or to woo her. Yes, you read that right!
In a conversation with Cineblitz, the 'casanova of the 90s' revealed, "My sisters warned me before I came for this session. They told me 'Don't you woo her. Don't take her number. Don't send her flowers', If she stood on (the) road, they'd all come to a screeching halt. If I did the same, they'd run over me." he said.
The 'Munna Bhai' actor also shared how he knew her already and here's what he had said that left Aishwarya all shocked, "Hey! Who doesn't know about her? Look I saw her in the Pepsi ad. In fact, everyone did. Actually, my sisters like her a lot. They find her very beautiful. They've met her."
Sanjay Dutt also said that his first impression on seeing Aishwarya Rai was, "Who's that beautiful woman!"
On the professional note, Sanjay Dutt will be featured next in historical drama/action 'K.G.F: Chapter 2' as the antagonist Adheera. He will be seen as the person who builds the illegal mining empire in KGF. The movie is scheduled to hit the screens in 2020, however, the makers have not revealed its official release date.
Whereas, talking about Aishwarya Rai, will be a part of Tamil-language historical drama film titled Ponniyin Selvan which is scheduled to hit the theatres in 2021.