Game of Thrones Star Sophie Turner Reveals About Depression And Suicidal Thoughts
Sophie Turner once contemplated suicide opens up about her battle with Mental Health and suicide.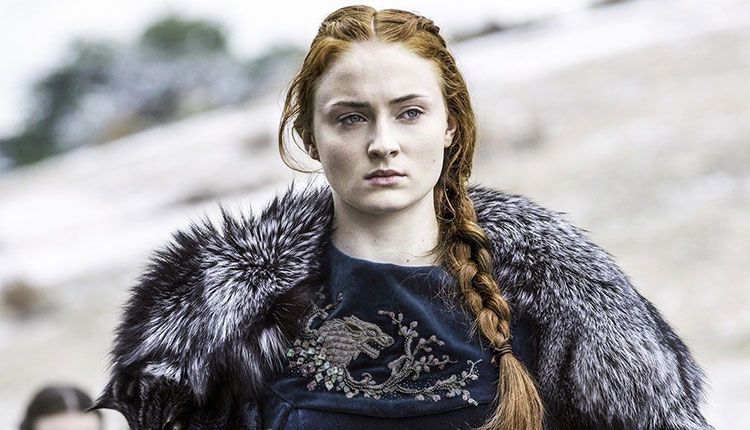 In a recent interview, Game of Thrones fame Sophie Turner has revealed that she had once made an attempt to commit suicide owing to the backlash she received for her character Sansa Stark in GoT. Sophie Turner,  who was just 15-year old when she made her foray in the popular fantasy show.
While giving an interview to Dr Philon on his Podcast, Sophie opened up about the phase when her depression got worse. The Game of Thrones actor said, "It's weird. I say I wasn't very depressed when I was younger, but I used to think about suicide a lot when I was younger. I don't know why though. Maybe it's just a weird fascination I used to have, but yeah, I used to think about it. I don't think I ever would have gone through with it. I don't know." 
The 23-year revealed that she started feeling lonely after her friends when they moved away for studies and she went off to shoot Game of Thrones. She said, "It only started to kind of go downhill I think when I started to hit puberty, and really puberty, though, at like 17."
she added "My metabolism was like slowing down massively, and I was gaining weight. And then there was the social media scrutiny and everything, and that was when it kind of hit me."
She went on to say that she would believe what was being said about her skin, weight, and even about her acting on social media. "I would just believe it," she said. "I would just say, 'Yeah, I am spotty. Yeah I am fat. I am a bad actress.' And I just believed it. I would get (the costume department) to tighten my corset a lot. I just got very, very self-conscious."
According to her, the problem still persists today and said, "I've suffered with my depression for five or six years now. The biggest challenge for me is getting out of bed and getting out of the house. Learning to love yourself is the biggest challenge."
It is to be noted that Sophie Turner is engaged to Nick Jonas' brother Joe Jonas and they are all set for a summer wedding in Paris this year. After the final season of Game of Thrones, Sophie will next be seen in X-Men film, Dark Phoenix.
Also Read: Game Of Thrones Star Sophie Turner Will Not Repeat THIS Mistake On Her Wedding