South Korean pastor imprisoned for raping eight female followers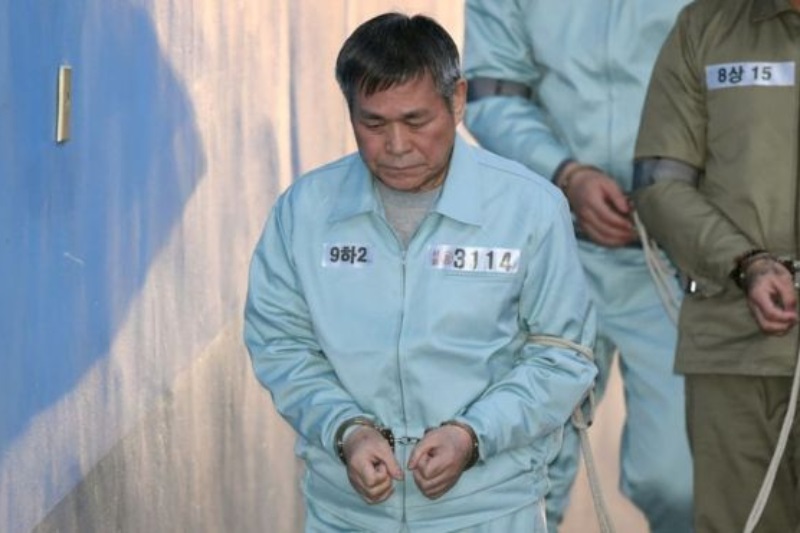 Jaerock Lee, a South Korean pastor, was sentenced to 15 years in prison on Thursday for raping eight female followers.
South Korea's Seoul Central District Court in its verdict said, "The victims who attended the church since childhood believed that obeying Lee as a god-like figure is a path to heaven." "Apparently the victims were psychologically positioned to be powerless to disobey Lee, and Lee took advantage of their status to commit the crime," it added.
The court further said that Lee even denied objective facts during the investigation and had shown no regret in the courtroom. It also added that Lee who is 75 now, was around 50 years older than his victims.
Lee, who denied the charges, stood with his eyes closed as the judgement was read, showing no emotion, while around 100 followers filled the courtroom to overflowing, some of them sighing quietly. Meanwhile, the 75-year-old's lawyers had accused the women of lying to seek vengeance after being excommunicated for breaching church rules.
Notably, Lee is the head of the Manmin Central Church, which has 133,000 followers and 10,000 branch and associate churches around the world. Lee was ejected from the Christian Council of Korea in 1999 for his "heretical" beliefs and was branded a "cult leader" by the Korean Ministry Association after claiming he was sinless and exempt from dying.
In total, eight women filed criminal complaints and he was arrested in May.
Also Read: Father Augstine Vattoly warned for protesting against rape accused Bishop Franco Mulakkal