Spiritual leader Bhaiyyuji Maharaj commits suicide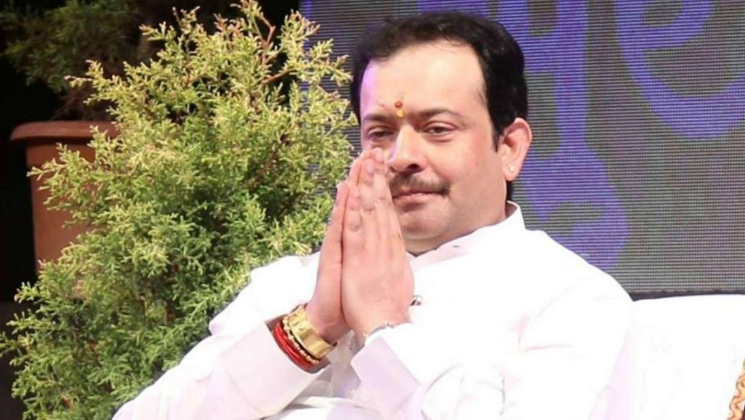 Spiritual guru Bhaiyyuji Maharaj reportedly committed suicide by shooting himself in Indore on Tuesday. He was admitted to the Bombay Hospital, Indore, Madhya Pradesh, in critical condition. According to reports by the Indian Express, he was one of the spiritual leaders who was accorded "minister of state" (MoS) status by the Madhya Pradesh government but he refused to accept a government car and other facilities.
There were speculations that the model-turned-guru was in depression. His supporters gathered outside the hospital in large numbers.
Indore DIG Harinarayanchari Mishra told the newspaper that the spiritual leader shot himself at his residence. He said that the family dispute is believed to be the reason behind the spiritual leader taking the extreme step.
A zamindar's son and a former model, Bhaiyyu, whose real name is Udaysingh Deshmukh, was known for his opulent lifestyle. Always elegantly dressed, he operated from a sprawling ashram at Indore, travelled in a white Mercedes SUV with a small band of followers and stayed in lavish resorts during his trips. He had a wide following among politicians and businessmen, who flocked to him for 'advice' on spiritual matters.
"All he has ought to think of is service to the people. When a post or status does not touch your mind, intellect or conscience, why think about it," Maharaj had earlier told the IANS.
According to his website, Yuva Rastra Saint Shri Sadguru Bhaiyyuji Maharaj is mentioned as a spiritual leader, social reformer and motivator, whose sole aim is to bring happiness on the faces of countless poor and downtrodden people, lift them from morass of despair, poverty, social inequality and enable them to live a life of dignity. The high-profile 'saint' had married an Indore-based medical practitioner, upsetting many of his disciples. Apparently, Maharaj played an important mediator role in persuading Anna Hazare to call off his fast for Lokpal in 2011.