Shah Rukh Khan confirms Aamir Khan to play Krishna in Mahabharata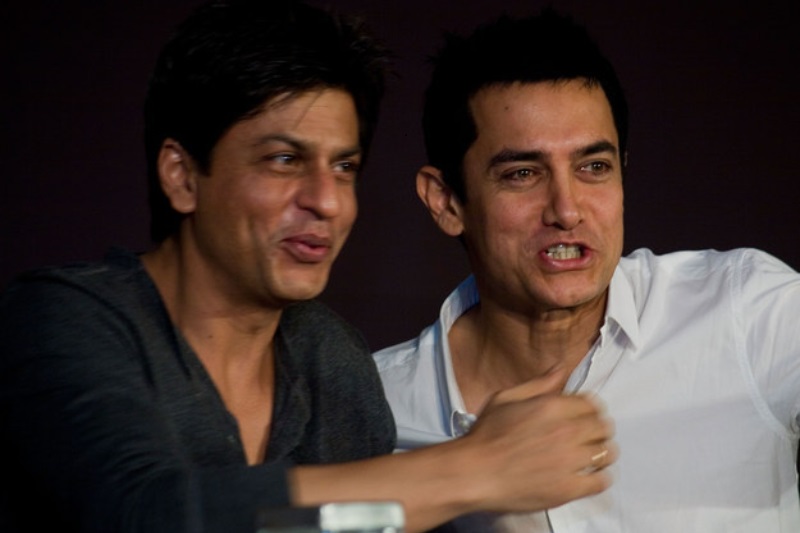 Shah Rukh Khan has confirmed saying that Aamir Khan will be playing the role of Krishna in an extravagant budget film Mahabharata. According to reports, Mahabharata will be made on a budget of Rs 1000 crore, it is being co-produced by Reliance Chairman, Mukesh Ambani.
The movie is likely to be released in a seven-part web series. If the report is to be believed Aamir Khan was considering shelving the idea as it had become "tricky" to adapt mythological tales on silver screen. Putting all rumours to rest, 'Zero' actor Shah Rukh has confirmed that Aamir was taking up Mahabharata and he will be playing Krishna's character.
While giving an Interview to DNA, when Shah Rukh Khan was asked whether about what kind of role he would like to play, he replied, "'Krishna from Mahabharata, but went on to add "Krishna from Mahabharata has already been taken by Aamir so I will not be able to do that."
Aamir was meant to be part of the Rakesh Sharma biopic, however, he pulled out at the eleventh hour. King Khan took on the film.
It is to be noted that Aamir's last film Thugs of Hindostan did not perform well at the box office. At a recent conference, Aamir took full responsibility for the debacle. The 53-year-old actor said, "I take the full responsibility of Thugs not working with the audience. You can be sure that we tried our level best but somewhere we went wrong. There are a few people who liked the film. I would like to thank them. We realise that most of the people did not like the film. I want to apologise to fans that I couldn't entertain them the way they wanted, though we did try our best."
SRK had extended his supporting hand to Aamir during the fiasco and said that it was heartbreaking and that people have been too harsh on the film. "I would like to say something. It's a little personal and I don't know whether it's right to say it or not. This is something that's saddened me and so I want to share it. When it happened to me personally, I wasn't so sad, but this time I am.
"There are people who have given excellence to cinema for years. A film can be good, a film can be bad; none of us can ever claim ki maine duniya ki sabsi achchi film banayi hain. Mr Bachchan and Aamir have been people who have constantly contributed to the excellence of cinema," SRK added.
Also read: Swara Bhasker gets trolled for promoting 'Zero' on Twitter