Chennai Express producer Karim Morani's daughter Shaza tests positive for COVID-19
Coronavirus: Shah Rukh Khan's associate and popular producer Karim Morani's daughter Shaza Morani tests positive for COVID-19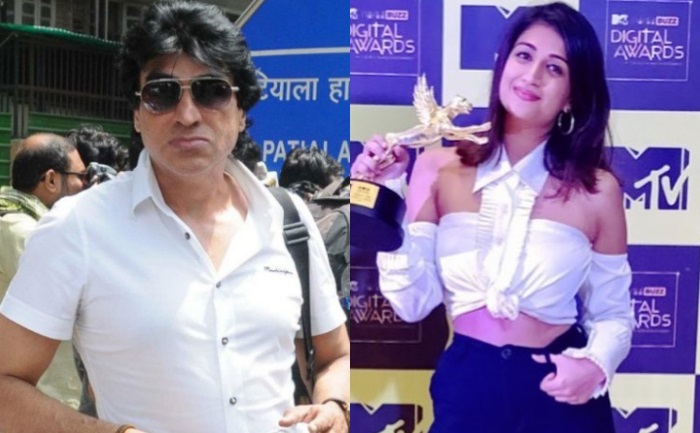 The novel Coronavirus pandemic is creating havoc across the globe. India too being one of the nations fighting the fatal disease. 'Baby Doll' singer Kanika Kapoor was the first Bollywood celebrity who tested positive for Coronavirus. After Kanika, we now have Shah Rukh Khan's associate and 'Chennai Express' producer Karima Morani's daughter Shaza Morani testing COVID-19 positive.
Confirming the same, Karim Morani, who is also a close friend of Shah Rukh Khan, told ABP that it is true and that she has been found positive for coronavirus but she has no symptoms. He also added that she is at present admitted to Nanavati hospital.
Also Read | After Shaza, Karim Morani's Elder Daughter Zoa Also Tests Positive For COVID-19
As per ABP news, Shaza who lives in a building named Shagun in Juhu area of ​​Mumbai has been admitted to Nanavati Hospital.  Reportedly she returned to Mumbai from Australia a few days ago. Her building in Juhu is in complete lockdown. Shaza has 9 people in her family and they all will be tested by the municipal authorities on 6 April.
Shaza has worked as an assistant director for films like, 'Always Kabhi Kabhi' and 'Happy New Year'.
The news has shocked Juhu residents as this the first case from this locality. Also, this is the area where many popular Bollywood celebrities like Amitabh Bachchan, Shatrughan Sinha, Hritik Roshan, and Jeetendra reside.
The widespread coronavirus pandemic has Bollywood celebs too homebound since PM Narendra Modi announced 21-days lockdown to curb the spread of the dreadful disease.
Also Read: Kanika Kapoor Finally Tests Negative In Sixth Covid-19 Test