Steven Spielberg's Daughter Mikaela Announces Career As Porn Star
"I've always been a very sexually natured person" said Mikaela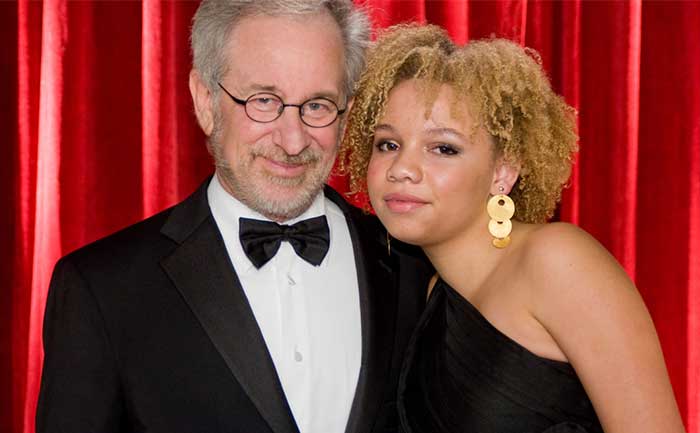 Mikaela George Spielberg, daughter of acclaimed filmmaker Steven Spielberg, has began self-producing solo adult film videos. In a candid interview with The Sun, Mikaela revealed that she has submitted an application to become a sex worker. In the tell-all interview, Mikaela also revealed that her father, Steven Spielberg, is supportive of her choices.
Mikaela was adopted by Steven Spielberg and Kate Capshaw in 1996. According to Mikaela, her parents were "intrigued" by the news of her taking up Porn as a career. She went on to add that her parents were "not upset" by her revelation.
"I got really tired of being told to hate my body"
In addition, she said that after battling mental health issues and alcoholism for years, porn makes her feel satisfied.
"I got really tired of not being able to capitalize on my body and frankly, I got really tired of being told to hate my body," Mikaela told The Sun. "And I also just got tired of working day to day in a way that wasn't satisfying to my soul. I feel like doing this kind of work, I'm able to 'satisfy' other people, but that feels good because it's not in a way that makes me feel violated."
Mikaela also opened up being abused by "predators" during her early years who had no no connection to Steven Spielberg. She shared that her goal os to be financially independent by opting for this career. "I can't stay dependent on my parents or even the state for that matter – not that there's anything wrong with that – it just doesn't feel comfortable for me."
She went on to emphasize that she sees this as a "positive, empowering choice."
Mikaela has self-produced solo videos for PornHub in the past but has removed her content and is now in the process of obtaining an adult entertainment permit.
ALSO READ: What! Will Smith's Daughter Willow Smith Offered To Direct Adult Film?