Sunaina Roshan's boyfriend Ruhail Amin finally breaks his silence on terrorist allegation by Roshans
Ruhail Amin was labelled as terrorist by the Roshan family.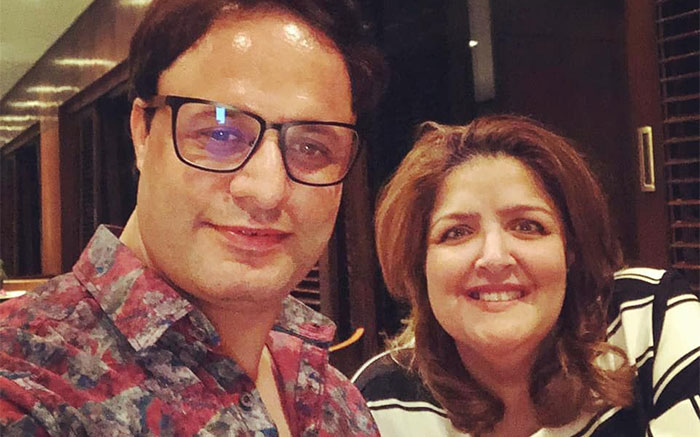 Sunaina Roshan, Hrithik's sister has been grabbing the headlines these days post her allegations against her father Rakesh Roshan and brother Hrithik. Sunaina recently opened up on Twitter and wrote that she was 'living in hell' and she supported Kangana Ranaut. Later, Rangoli Chandel, Kangana's sister also accused the Roshan family of physically assaulting Sunaina. Post that Sunaina also told in an interview to Pinkvilla that her father slapped her and called her boyfriend Ruhail Amin a terrorist because of his religion i.e Islam.
Now, Ruhail has opened up on the entire matter and while talking to News 18, he said, "This incident has once again exposed the dark underbelly of identity politics at play in today's liberal times which are totally uncalled for."
"This is unfortunate. Labeling someone extremist just because he/she belongs to a certain religion is simply outrageous and needs to be condemned in strongest words."
Ruhail said that Sunaina's family did not approve of their friendship and they even put a security ring around Sunaina post their friendship.
"Calling someone a terrorist just because of his identity is unacceptable. Religions and geographies should not become the cornerstones of defining extremism; we need to move beyond that mindset. Most importantly, we need to stand up against ignorant viewpoints, whoever has them. She wants to restart her life on a positive note and wants her family to support her decisions," he added.
When he was asked that even Hrithik was married to Sussanne who is a Muslim, he said, "Everyone can see the irony here."
Also Read: Sunaina Is In Love With A Muslim Man, Kangana Ranaut's Sister Rangoli Chandel On Hrithik Roshan's Sister