Supreme Court Closes Case Against Italian Marines in Shooting Case
Supreme Court Quashes Case Against talian Marines Accused of Shooting Dead 2 Kerala Fishermen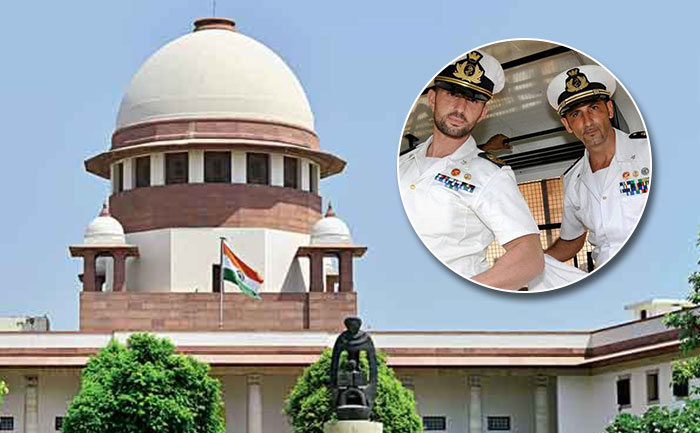 The Supreme Court has closed all criminal cases against two Italian marines in 2012 shooting cases. The marines were accused of shooting dead two Indian fishermen off the Kerala coast. A vacation bench of Justices Indira Banerjee and M R Shah quashed the proceedings against Massimilano Latorre and Salvatore Girone. The bench said that the Republic of Italy shall resume further investigation in the case.
The top court termed the Rs 10 crore compensation paid by the Republic of Italy as "reasonable and adequate".  The Supreme Court directed that the compensation of Rs.10 crore given by Italy must be transferred to the Kerala High Court. The high court, in turn, must distribute the money.  ₹ 4 crores each to families of the two victims and ₹ 2 crores to the owner of the boat.
For the unversed, On February 15, 2012, two Indian fishermen returning from a fishing expedition near Lakshadweep islands were gunned down. They were shot down by two Italian marines on board the oil tanker Enrica Lexie. The marines said they mistook the fishermen for pirates The incident occurred around 20 nautical miles off the coast of Kerala. Shortly after the incident, the Indian Coast Guard detained the two Italian marines— Salvatore Girone and Massimiliano Latorre.
The jailing of the marines led to a diplomatic row between India and Italy. The case was taken to the Permanent Court of Arbitration (PCA) in Hague. PCA said the marines should face trial in Italy and ordered Italy to pay compensation to India.
Also Read: Italy Blocks AstraZeneca COVID-19 Vaccines Export To Australia