Supreme Court Passes Order For Free COVID-19 Tests
The Supreme Court passed an order, directing the Union government to make testing for COVID-19 free in both government and private labs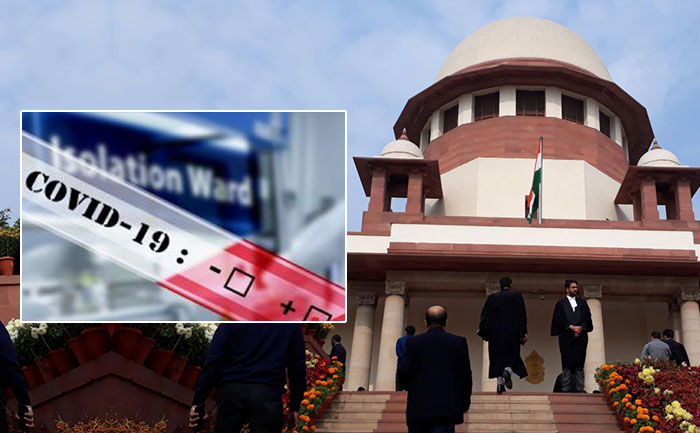 Coronavirus (COVID-19) has created a hullabaloo in India. Even after the lockdown, the coronavirus infected cases are rising and it also saw deaths of a few infected ones. Centre and State governments are trying their best and leaving no stone unturned to curb the spread of the deadly pathogen. Well, the COVID-19 tests come with a heavy price for which many are not being able to get tested.
On Wednesday, the Supreme Court passed an order, directing the Union government to make testing for COVID-19 free in both government and private labs. The bench comprising Justices Ashok Bhushan and Ravindra S. Bhat said that private labs need to be philanthropic at this time of crisis. The reimbursement for expenses of the private labs will be considered later, said the court.
As per a report in The Week, the court stated, "We find prima facie substance in the submission of petitioner that at this time of national calamity, permitting private labs to charge Rs 4,500 for screening and confirmation test of COVID-19 may not be within means of a large part of population of this country and no person be deprived to undergo the COVID-19 test due to nonpayment of capped amount of Rs 4,500."
The court said COVID-19 tests must be done only in National Accreditation Board for Testing and Calibration Laboratories (NABL)-accredited Labs, or any agency approved by the World Health Organization (WHO) or Indian Council of Medical Research (ICMR).
A petition was filed by advocate Shashank Deo Sudhhi and the court passed the order after hearing the petition via video conferencing. The apex court has given two weeks to the government to file a response.
Also Read: Five Test Positive For Coronavirus In Malegaon, MLA Mufti Ismail Urges People To Stay Home