Supreme Court refuses to stay Citizensip Amendment Act
The Supreme Court refuses to stay the implementation of the Citizenship Amendment Act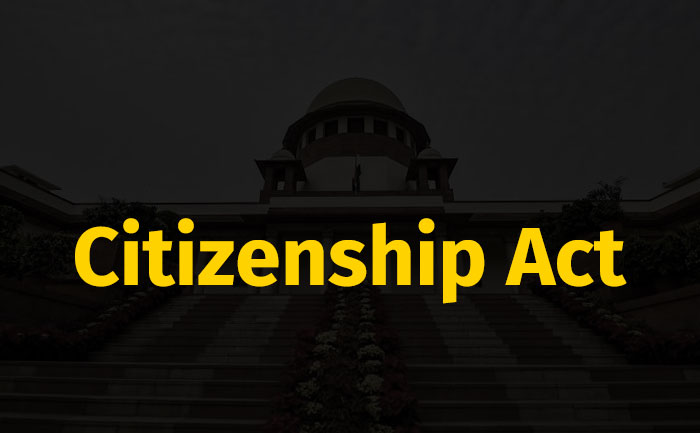 The Supreme Court today refused to put on hold the Citizenship (Amendment) Act (CAA), which is at the core of nationwide protests. A bench headed by Chief Justice SA Bobde is hearing 143 petitions, mostly challenging the validity of the CAA. The top court has sought government response to petitions filed against new citizenship legislation.
The highest court in the country has given the government that is being headed by Prime Minister Narendra Modi four weeks to reply to a batch of 143 pleas challenging the constitutional validity of the Citizenship Amendment Act (CAA) passed last month.
Attorney General KK Venugopal, appearing for the Centre, told the bench that the government has been given copies of around 60 pleas out of the 143 petitions.
The top court had said earlier that it would hear the challenges to the law once the violence stops. Nearly 30 people across the country have been killed in the protests. Critics say the law passed is discriminatory to Muslims as it makes faith the basis for obtaining citizenship. But the government says the law aims at giving the persecuted minorities from three neighboring countries the right to apply for citizenship.
Home Minister Amit Shah, a close aide of Modi, has ruled out rollback of the law. Whereas senior lawyer Kapil Sibal had urged the bench to put on hold the CAA and postpone the National Population Register (NPR) for the time being.
Also Read: Kerala Challenges Validity Of Citizenship Act In Supreme Court