Kerala Challenges Validity Of Citizenship Act In Supreme Court
State Of Kerala Files Suit In SC Against Union Govt Challenging Citizenship Amendment Act. first state to do so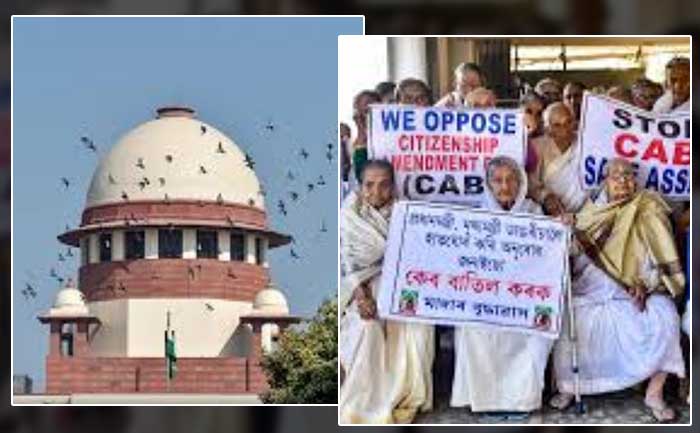 The state of Kerala has approached the Supreme Court challenging the Citizenship Amendment Act, 2019. It is the first state to challenge the contentious law made by the central government. The plea has been filed as an original suit under Article 131 of the Constitution which empowers the Supreme Court to hear disputes between the government of India and one or more states. The Supreme Court is already hearing several petitions challenging the amendments.
Kerala's Left-led government has called the CAA a violation of several articles of the constitution including the right to equality and says the law goes against the basic principle of secularism in the constitution. It further adds that the CAA is discriminatory because it covers only a class of minorities from a class of countries sharing borders with India.
Kerala government's petition says, "While the Hindus from Pakistan, Afghanistan, and Bangladesh are covered by the Impugned Amendment Act, the defendant did not consider the issues of the Hindus, primarily of Tamil descend, in Sri Lanka and Hindu Madhesis in Terai of Nepal, whose ancestors migrated to Sri Lanka and Nepal respectively in the eighteenth Century from the then British India."
Protests are underway in several parts of the country as critics fear that the CAA, along with a proposed National Register of Citizens (NRC), will discriminate against Muslims.
The Kerala petition says the CAA violates Articles 14, 21 and 25 of the constitution. Article 14 is all about the right to equality, Article 21 says "no person will be deprived of life or personal liberty except according to a procedure established by law". Under Article 25, "all persons are equally entitled to freedom of conscience."
The Kerala government has also challenged the validity of changes made in 2015 to the Passport law and the Foreigners (Amendment) Order. It has regularised the stay of non-Muslim migrants from Pakistan, Bangladesh and Afghanistan who had entered India before 2015.
Also Read: Two Jamia Millia Islamia students to lead Malegaon's women anti-CAA-NRC-NPR rally