Here How You Can Claim 1 Year Free Nintendo Switch Online Service
Claim Upto 12 Months Free Nintendo Switch Online Subscription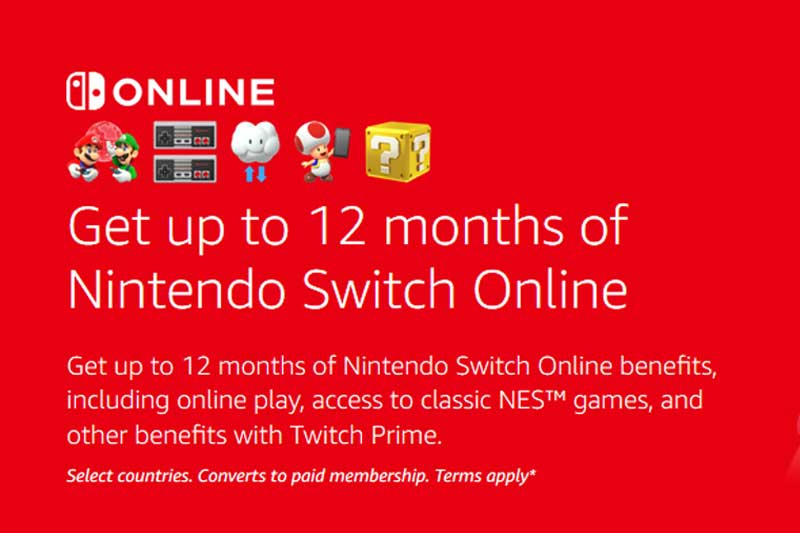 Nintendo Switch Online service offers some exclusive benefits like online-play, NES games, Cloud Save, Smartphone App and Special Offers. A single month service will cost $3.99, 3 months cost $7.99, 12 months cost $19.99 and a yearly family subscription of 8 accounts cost $34.99. There is a way to get the service for free for up to 12 months.
If you have a Nintendo Switch + Amazon Prime membership then you can claim 12 months free Switch Online Access that will cost around $20. If you had already paid for Switch Online for a year then this free subscription will be added as an additional period so it's still worth to claim.
You will also need Twitch Prime access to claim this, the free subscription is divided into two sections. Twitch Prime members can claim three months pack first and then 9 more months after 60 of the first claim. Visit Twitch.Amazon.Com and click on 3 Months pack, if you are not a Twitch Prime member then signup for a new account by clicking on Try Prime or just sign-in.