Taimur 'Bhuka Nai Mar Rha Hai', I Think He's Eating Too Much: Kareena Kapoor
Taimur Does Not Starve, I Think He's Eating Too Much says Kareena Kapoor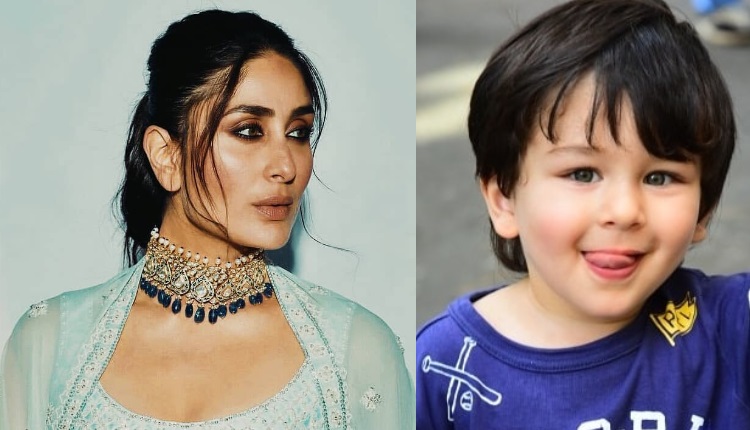 Bollywood actress Kareena Kapoor has finally reacted to controversy surrounded by her son, Taimur Ali Khan. Yes, the daily dose of paparazzi Taimur Ali Khan was mercilessly trolled on social media stating that he is starving and accused Kareena of not taking his care as a good mother. When the wife of Saif Ali Khan appeared at Arbaaz Khan's chat show, she gave a befitting reply to trollers saying that her son is not dying of hunger.
The 'Jab We Met' actress was showed an online comment which reads, Taimur bhooka mar raha hai (Taimur is dying of hunger). Responding to the comment, Kareena said, "But woh bechara bhooka nai mar raha hai. In fact, I think kuch zaada hi kha raha hai aajkal. Mota lag raha hai (He is not starving. In fact, I think he is eating a bit too much. He has started to look fat)."
Talking about his popularity and the amount of media attention her son is getting at this age, she said that how people could be so interested in her two-year-old son Taimur's life.
"Looking at the media, looking at those lights..wondering what the media is doing. Sometimes they cross the line..especially when comes to Taimur. What he is eating ? where he is going ?…media is constantly following him. Once in a while, it is fine, but everyday?" He added.
"He is just a two-year-old kid. One should allow that person to live his life," she concluded.
Also Read: Kareena Kapoor Reveals The Salary Of Taimur Ali Khan's Nanny?