Tamil Nadu: Madras High Court stays Sri Sri Ravishankar's event at heritage site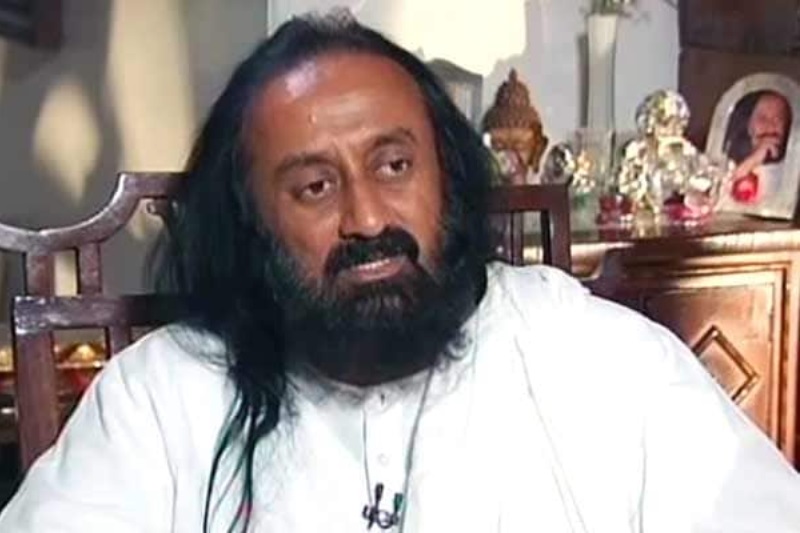 The Madurai bench of the Madras High Court on Friday stayed the spiritual guru Sri Sri Ravi Shankar foundation's two-day meditation programme at the Sri Brihadeeswarar Temple, which is a UNESCO World Heritage site in Tamil Nadu's Thanjavur district. Though the organisers have already shifted the event to another venue but the court will continue hearing the case on Monday.
Almost 2,000 people had registered for the event, 'Unveiling Infinity', an 'immersive meditation', which was scheduled to begin on Friday evening. Apparently, Chennai-based chartered accountant- Venkatesan, with roots in Thanjavur, had filed a public interest litigation objecting to the scheduled event on the temple premises.
the petitioner's advocate, Rajiv Rufus, told NDTV, "This is a bad precedent. If this is allowed, many others will also hold such meetings there. The heritage site could be damaged. Sri Sri's Foundation had damaged the Yamuna flood plains in Delhi by holding an event there."
Apparently, organisers had erected a temporary metallic structure using iron sheets and poles near the heritage structure. N Krishnaveni, counsel for The Art of Living Foundation, said, "We have given an undertaking to remove the tents and all the items there. We argued that many events, including dance programmes, had taken place there in the past but the state government claimed they were all government events."
However, the Art of Living Foundation defended its action, saying that the meditation programme was being conducted in keeping with requests from cyclone-affected communities. Mr Krishnaveni further claimed, "It is unfortunate that a couple of people with vested interests, who are least bothered about the temple, are saying false things about the Yamuna flood plains to prevent spiritual activities from taking place in Tamil Nadu."
The temple where the event was supposed to take place, is popularly known as the Thanjavur Big Temple. It is an important slice of the Chola heritage dating back to over 1,000 years. Sources said the Tamil Nadu government's Hindu Religious and Charitable Endowments Department allowed the event after Mr Ravishankar's organisation obtained permission from the Archaeological Survey of India, New Delhi, although no private organisation has managed to obtain permission to conduct events there so far.
Notably, two years ago, the spiritual guru's 'World Culture Festival 2016' was criticised for allegedly ruining the fragile ecosystem of the Yamuna flood plains. Subsequently, the National Green Tribunal levied a Rs 5-crore fine on the organisation.
on the condition of anonymity, a well-known historian told NDTV that nobody, not even the government, should be allowed to hold events at a heritage treasure like the Sri Brihadeeswarar Temple.
Also read: UP mob violence: 'It was an accident, not mob lynching', says CM Yogi Adityanath