Goa govt asks Bombay HC to dismiss petition seeking health status of Manohar Parrikar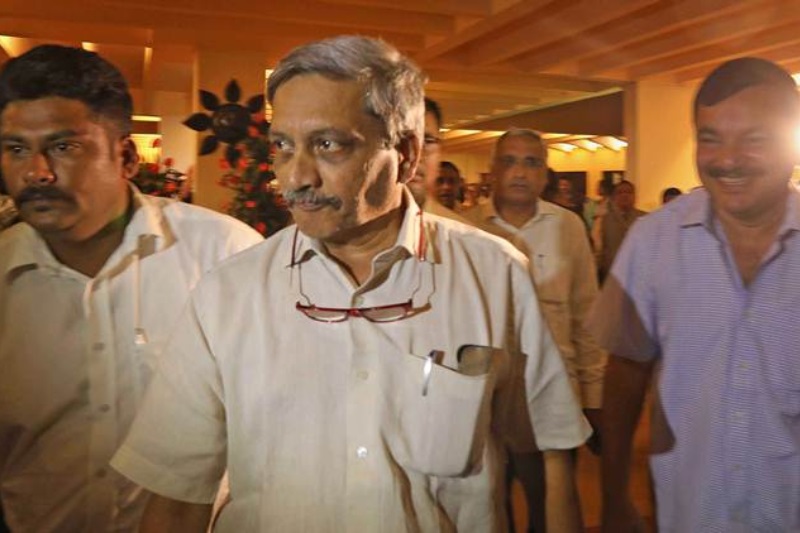 Citing the fundamental right to privacy, the Goa government on Saturday asked the Bombay High Court to dismiss a petition filed by local activist urging to specify the health status of Chief Minister Manohar Parrikar.
In an affidavit, Chief Secretary Dharmendra Singh said that accepting the petitioner's demands will set a "dangerous precedent, where everybody/anybody will start asking for all medical records of persons occupying high offices using the masquerade of 'public interest'."
The affidavit reads, "If a person is directed to disclose his health ailments to the public merely because he happens to be the chief minister, the same would be violation of Article 21 (Right to Life and Personal Liberty)."
Dharmendra Singh further pointed out actions taken by CM Manohar Parrikar in the last few months and added that he chairs regular cabinet meetings. Calling the petition 'not maintainable', the Goa chief secretary said that he will not accept the claims that the government is in a state of administrative collapse.
The court will hear the matter next on December 10. The response from Goa government comes following an affidavit filed a month ago by local activist Trajano D'Mello. He sought to know the health status of CM Manohar Parrikar.
It is to be noted that Parrikar is in an advanced stage of pancreatic cancer and is resting at his Dona Paula residence in Goa. He hasn't attended his office at Porvorim since June and had been shuttling between New York, New Delhi and Goa for treatment.
The Opposition as well ruling coalition allies have been demanding the resignation of the Chief Minister, claiming that the administration has come to a standstill due to Parrikar's absence.
Importantly, ever since Parrikar's health started deteriorating, there has been no health bulletin, as demanded by the Opposition, from the Chief Minister's Office.
Also Read: Bombay HC directs Goa Chief Secretary to specify health status of Manohar Parrikar