Tamil Nadu: After protests, Sarkar filmmakers make 4 cuts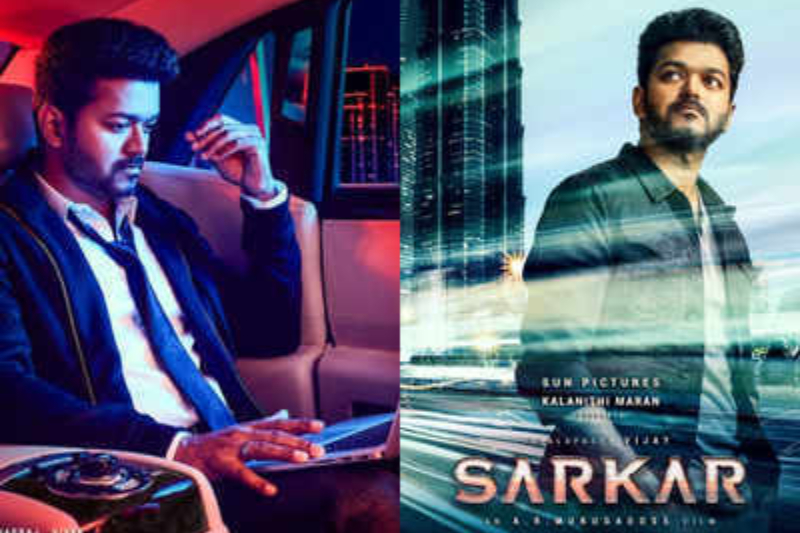 Finally, the makers of Tamil movie, Sarkar — a political thriller starring Vijay, has muted at three points and deleted the five-second video from the film.
The film's director AR Murugadoss reportedly went to Madras High court seeking protection from arrest. In a tweet he alleged that the police banged on his door when he was not at home.  The Madras High Court restrained the police from arresting AR Murugadoss till 27 November.
Tamil Nadu ruling party AIADMK staged protest over a contentious scene shown in the film.
"They are showing freebies given by the elected government being burnt. This amounts to indirectly inciting people, and comes under sedition," said state minister CV Shanmugam, comparing the screening of 'Sarkar' to "terrorist activity".
Another minister, Kadambur C Raju, had threatened action against the filmmakers unless the scenes were removed.
Besides these scenes, AIADDMK also objected to the screen name of the villain, played by actor Varu Sarathkumar. She plays Komalavaalli, which is the real name of Jayalalithaa.
The film was released on Tuesday. AIADMK's protests started a day later and yesterday, banners and cut-outs of Vijay were damaged by workers outside theatres in Tamil Nadu. Even theatre owners urged Sun Pictures, the makers of the film, to delete the portions.
The AIADMK welcomed the filmmakers' decision and also warned the film industry to be "careful" in future.
The film 'Sarkar,' was produced by Sun Pictures and directed by A R Murugadoss. It was released on November 6. It has music composed by Oscar winner AR Rahman. It has reportedly crossed the Rs. 100-crore mark in just two days.
In the film, Vijay plays an NRI who returns to India to vote, only to learn that his vote has been cast illegally. He then digs deep and ends up stirring up a political controversy. For the AIADMK, some scenes were too close to home.
This is not the first time Vijay's films have been in controversy due to political reasons. In 2017, the BJP had objected to his film 'Mersal' for promoting "misconceptions" about the central government's schemes — including the Goods and Services Tax, demonetisation and the Digital India campaign.
Also read: Rajinikanth slams AIADMK for protests against film 'Sarkar'